The bolt from the blue and you – legal innovation in the new legal world
Abstract
Cos something came along like a bolt from the blue,
and it changed your life, and it changed mine too,
and nothing feels the same, nothing feels the same at all.
And the world went quiet and the lights went dark,
And once we were together now we're miles apart,
I'm sending you a piece, sending you a piece of my heart,
So we'll never be apart.
Amy MacDonald, May 2020
COVID-19 has also changed the legal world. Amplifying and accelerating reformation in this crusty old profession, the pandemic has a key impact on law firms, their clients and the rules of play. As lockdown eases, this article explores the new situation and looks at how lawyers and their organisations make most of the new normal.
Take home
The pandemic has also demonstrated that there is a need to design rules and structures around outcomes to become more agile and flexible. HR departments and managers are learning how to best lead virtual teams of lawyers that work 100% remotely.
Full article
The bolt from the blue and you – legal innovation in the new legal world
Remote - office not required
Their offices were in the most prestigious building of Cologne. My former boss, now a retired senior partner of a large international law firm, showed me around. Excellent views of the Rhine. An entire floor of meeting rooms. Paintings on the walls, a collection from one of the city's most renowned artist. I could see how proud he was. This office was top class.
I liked him as a person. However his enthusiasm for the office was beyond my understanding. The only question that came to my mind was what this beautiful place might cost and what benefit renting it would give to the firm's clients. One of my favourite books is Remote, written by the founders of the successful IT company 37 signals, now Basecamp (1). Already back in 2013, they proved that building a profitable company does not actually require posh offices or even offices at all.
In May 2020, I asked the Head of Legal of a multinational corporate client how long his legal department had needed to have people working from home. "Two days", he said. His answer would not have surprised me if the company was a start-up or professional service provider. In both types of businesses, we have seen a cultural shift over the last years: rigid requirements of people having to work on site gave way to more trust-based arrangements allowing employees to have at least one or two days home office a week. This company, however, substantially relies on industrial manufacturing and thus historically has a need and a strong cultural preference for people being present at factory and office buildings. If remote working happens there, it can happen everywhere.
Indeed all major law firms have turned into virtual hubs overnight. At the beginning of lockdown, Rainer Kreifels, Global Board Member and Managing Partner of Pinsent Masons in Germany, described the situation as: "We are a law firm with 3.600 employees working out of 3.600 offices worldwide." As people are slowly returning to their offices, two big learnings remain: firstly we can be productive and serve our clients well in a 100% remote setup. Secondly, less travel and time spent in physical offices not only reduces costs and helps to improve our carbon footprint on the environment but it also saves us time and allows efficient working without interruptions.
Commentators have already pointed out that COVID-19 will turbocharge legal industry transformation and that many firms are seriously discussing to what extent they want their workforce to return to the office in the medium and long term (2). Even if back in the office, things will not be the same again (3). A recent Gartner poll showed that 48% of employees will likely work remotely at least part of the time after COVID-19 versus 30% before the pandemic (4).
In June 2020, legal industry expert Joanna Goodman looked at what lockdown has done to law firms. She found that in under three months, the professional services sector has achieved the digital transformation that it has been aspiring to for a decade and client meetings are conducted over video, new joiners are onboarded online and lockdown has accelerated the shift to cloud-based systems (5). According to her market research, for many firms the question is if, rather than when, to reopen offices as lockdown is lifted. Slater and Gordon's announcement that it is moving to remote working and closing its London office could be - so Goodman - the start of a general shift towards flexible working.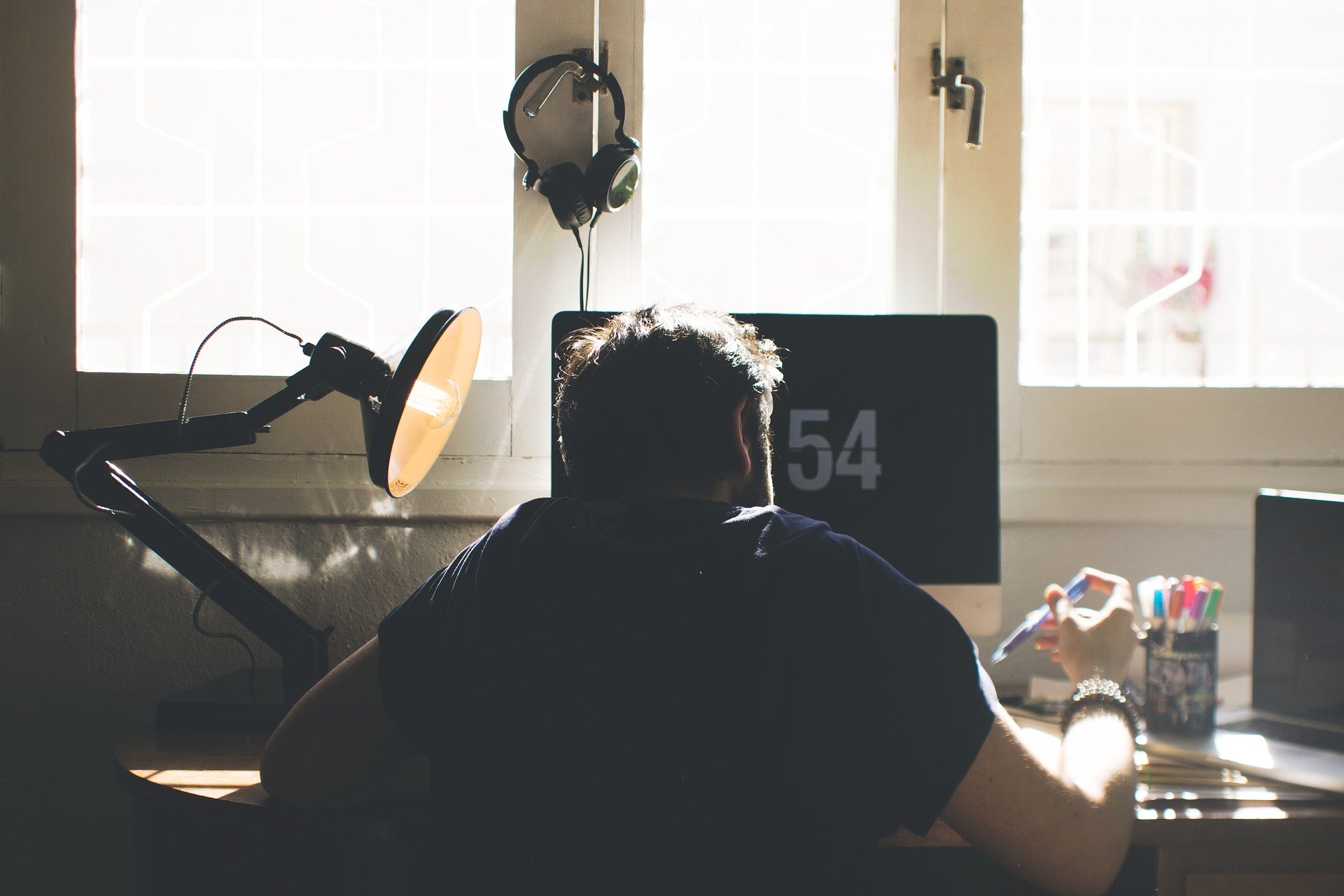 Dinos go digital - cloud and technology
Traditional law firms have long relied on standard Microsoft office products for document processing, supported by some tools for time recording, knowledge management and legal research. Trying to change the way lawyers behave, let alone innovation, is a tough sport.
XenionRooms was a video conferencing platform with an inbuilt whiteboard where participants could share their ideas during meetings and collaborate. I particularly liked the feature which allowed to draft meeting notes while everybody was seeing them, which the system automatically sent to every participant's email just after the meeting ended. This saved me lots of time and helped meetings to become more result focused with readily documented outcomes.
Once I started working with XenionRooms, I never wanted to go back to ordinary phone calls. It was a different story with clients though. Many companies did not allow their employees to use webcams or put in place strong firewalls blocking video conferencing. Many lawyers did not like their clients to see them in the office, especially on casual Fridays. We finally stopped XenionRooms as customer uptake was too slow.
Now in July 2020, is there anybody who does not know how to use GoToMeeting, Microsoft Teams or Zoom? There are frequent users who impress their business partners by a variety of inspiring backgrounds. No sudden change comes without challenges: "digital" or "zoom fatigue" is a new phenomenon (and a new word) that may hit you after a long day of virtual meetings.
COVID-19 has spurred legal innovation even further. Communication is only one aspect of the changing landscape of how legal services are delivered. It is no secret that the entire modus operandi how we "do law" is going to change. Analogue legal dinos will finally face extinction (6). Lawyers will need to collaborate digitally in a remote context.
Flexible work – legal gig economy
The pandemic has also demonstrated that there is a need to design rules and structures around outcomes to become more agile and flexible. HR departments and managers are learning how to best lead virtual teams of lawyers that work 100% remotely (7). In the past, most organisational redesigns were focused on streamlining roles and workflows to increase efficiency. While this approach may be useful to improve process quality and even automate repetitive parts of legal service delivery, it also creates systems with little or no flexibility to respond to disruptions.
The economic uncertainty of the pandemic has accelerated the trend towards more flexible working. 10 years ago I was completing my executive education at the University of St. Gallen. I believed in what distinguished authors have meanwhile described as the coming Gig Economy in professional services (8). Based on this idea, I started the first German flexible lawyers service Xenion. At the time, we were ahead of the market.
Now the market is coming towards us quickly. I realised that as the momentum grew, it was time for our business to evolve and take advantage of the changing landscape, which is why in 2019 Xenion was purchased by Pinsent Masons Vario. Being part of a global law firm will allow us to continue developing the service as we see further demand for flexile legal professionals. Gartner analysis shows that organisations will continue to expand their use of contingent workers post-COVID-19 and introduce other job models they have seen during the pandemic, such as talent sharing and 80% pay for 80% work (9). Full-time employees are more and more replaced with gig workers who offer employers greater workforce management flexibility. As my Vario colleague Roger Connon has pointed out, "as a result of Covid-19, remote working has come of age and senior decision-makers have had to get their heads around this new reality, and have found that in practice it actually works very well. The emerging technology and the wide choice of communication platforms at our fingertips are now sufficiently good that the old arguments against remote working are pretty much redundant (10)".
It changed your life, and it changed mine too
Many lawyers told me over the last months that they actually enjoy their newly won gains in efficiency and freedom. Some of us used the time of isolation to reflect on their life and how they want to live and work in the future. Why not keep up remote working or a four day week for good? Why not use the new spare time with leisure activities, friends and family or to found a start-up company?
Personally, I think every crisis has its opportunities. This one has confirmed that it is not so much about how many days a week or from where we work. It is about quality rather than quantity. About self-determination rather than being told what to do or being stuck in routine work. How much flexibility do we have in choosing the projects we like to work on? Are we doing meaningful things? Do we see a purpose in what we do? Even money becomes less relevant if you cannot actually go out and buy many things as nobody else can.
This time the changes are global. I recently shared two BBC articles around remote work and whether a recession can be a good time to start a business which kicked off a vivid discussion on LinkedIn (11). Natalie MacDonald-Spence, an attorney from South Africa, is one of those entrepreneurial lawyers whose team and legal practice is thriving in the current digital environment. She has allowed me to reproduce her comment here: "Often when we lose our security we are forced to take steps we previously avoided, having been too afraid to step out and start a business. When we have no other options available it can mean starting a business - for some, yes, it may fail. But for others, it may be a surprisingly sweet experience as we realise just how good we really can be on our own!".
Conclusion
COVID-19 has finally brought the legal industry into the 21st century. Lawyering becomes fully digital. Bespoke legal advice is delivered via online communication and platforms. Standardised legal services move into products and automation. Traditional full-time employment in law firms and corporate legal departments is complemented by various more flexible work arrangements.
All these developments do not come by surprise. At the same time, the pace at which disruption has shaken up this conservative sector is remarkable. As far as can be seen from now, it is unlikely that the shift towards more agile and modular ways - including remote working and increase of digital tools - will be totally reversed after the pandemic if there ever is a "post" COVID-19. Seen in a bigger context, what has happened this year might only be the first wave of innovation hitting the legal profession. Artificial intelligence will be the next one, with an impact probably many times as strong and beyond current imagination. And with the digital foundation and increasing volumes of data now captured, it falls on fertile ground.
David Heinemeier Hansson & Jason Fried, Remote – office not required, 2013.
Mark Cohen, Covid-19 will turbocharge legal industry transformation, Forbes, 24 March 2020, https://www.forbes.com/sites/markcohen1/2020/03/24/covid-19-will-turbocharge-legal-industry-transformation/.
The Impact Lawyers (Editorial), Homes will be the new offices? A new survey reveals that it may be a reality, 12 June 2020, https://theimpactlawyers.com/news/homes-will-be-the-new-offices-a-new-survey-reveals-that-it-may-be-a-reality; Nicolas Torrent, Lawyers and online customer service hygiene rules, remote work and prospects for the post COVID-19 future, The Impact Lawyers, 13 June 2020, https://theimpactlawyers.com/articles/lawyers-and-online-customer-service-hygiene-rules-remote-work-and-prospects-for-the-post-covid-19-future.
RJ Cheremond, 9 future of work trends post-COVID-19, 8 June 2020, https://www.gartner.com/smarterwithgartner/9-future-of-work-trends-post-covid-19/.
Joanna Goodman, The great leap forward, The Law Society Gazette, 15 June 2020, https://www.lawgazette.co.uk/features/the-great-leap-forward/5104620.article.
See also the 21st century law firm vision of Mitch Kowalski, Avoiding extinction, 2012, and his master collection of frontrunner stories from the cutting edge of legal business, The Great Legal Reformation, 2017.
Mary Baker, 9 tips for managing remote employees, 2 April 2020, https://www.gartner.com/smarterwithgartner/9-tips-for-managing-remote-employees/.
Jody & Matt Miller, The rise of the supertemp, Harvard Business Review, May 2012, http://businesstalentgroup.com/wp-ontent/uploads/2015/02/HBR_SupertempArticle_r1-1.pdf.
RJ Cheremond, footnote 4 above.
Roger Connon, COVID-19 distancing no obstacle for Vario oil and gas lawyers, 18 May 2020, https://www.agcc.co.uk/news-article/covid-19-distancing-no-obstacle-for-vario-oil-and-gas-lawyers.
Katie Bishop, What the Dutch can teach the world about remote work, 24 June 2020, https://www.bbc.com/worklife/article/20200623-what-the-dutch-can-teach-the-world-about-remote-work; Padraig Belton, Why a recession can be a good time to start a business, 18 June 2020, https://www.bbc.com/news/business-53075485.