Techniques for calculating lawyer performance
Abstract
Obtaining employee productivity data is key to improving efficiency, quality and satisfaction in legal services
Full article
Techniques for calculating lawyer performance
Calculating the performance of employees is fundamental in today's work environment, especially in a legal services company, as this tool will help the law firm maximize productivity and improve the quality of services.
In the field of legal services, measuring and calculating lawyers' performance is a practice that brings significant benefits to companies, legal professionals, and clients. By evaluating the individual performance of lawyers, it is possible to identify strengths, areas for improvement, and opportunities to maximize efficiency and service quality.
Performance measurement also provides an opportunity to set clear goals, recognize good performance, and promote a culture of continuous improvement within the firm. In this context, performance evaluation becomes a valuable tool for empowering success and excellence in the legal sector.
Therefore, obtaining objective data on workers' efficiency and effectiveness will provide a solid foundation for the company to make more informed decisions and contribute to the sustained growth and success of the legal firm in an increasingly competitive and dynamic sector.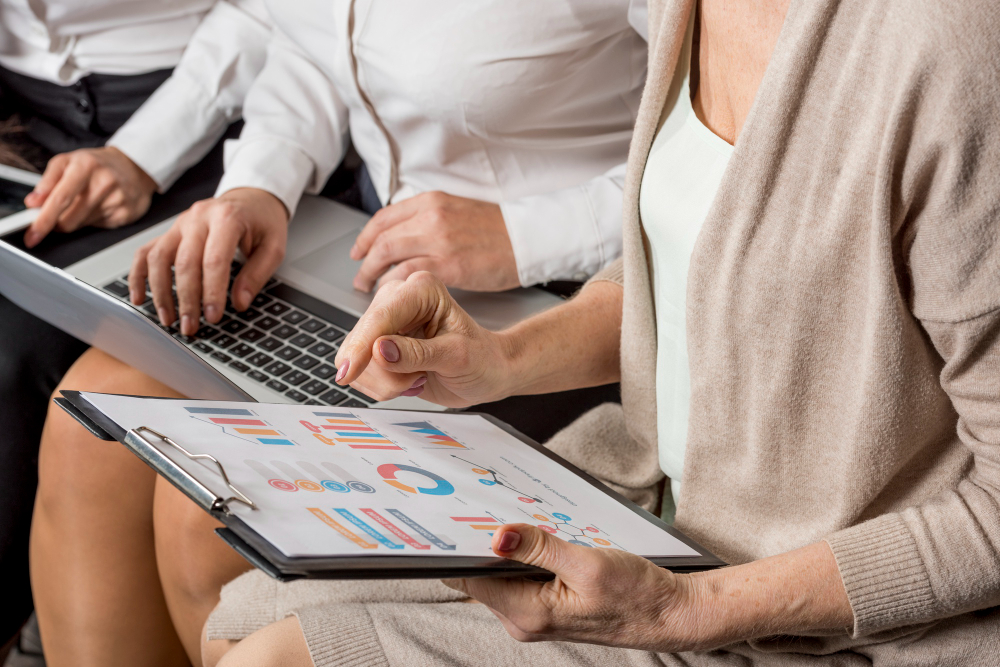 Seven techniques for calculating performance
Billable and non-billable hours
Measuring the time spent on billable and non-billable work provides a clear view of each lawyer's efficiency and workload.
Fee collection
Analyzing the fees collected by each lawyer reflects their ability to generate revenue for the firm.
Cases won and lost
Evaluating lawyers' success in cases they handle measures their ability to achieve positive outcomes for clients.
Client satisfaction
Obtaining feedback from clients about the quality of work and satisfaction with services rendered is a valuable indicator of lawyers' performance.
Business development involvement
Assessing whether lawyers contribute to the firm's growth by attracting new clients or participating in marketing and business development activities.
Legal update
Measuring lawyers' participation in training programs and their up-to-date knowledge of changes in legislation and relevant case law.
360-degree evaluation
Incorporating different perspectives, such as input from colleagues and other members of the firm, provides a more comprehensive view of a lawyer's performance.