Implementing project management leads to greater efficiency in offices
Abstract
There are several reasons why it is positive for your firm to incorporate Legal Project Management
Full article
Implementing project management leads to greater efficiency in offices
In recent years, legal services departments have created profiles of Legal Project Managers, so it is increasingly common to find lawyers with project management knowledge and skills. The objective of this is to increase the efficiency and productivity of the company through project management, workflow management and process automation.
Transforming a law firm by applying management to legal matters is a challenge, which is why many firms hold back when it comes to implementing this strategic approach to planning, coordination and control. However, below we will propose five ideas to put this tactic into action and solve the challenge of how to implement LPM to transform your office.
Project management culture in your office
Any implementation of methods and reengineering of work processes must have professionals who understand the benefits that efficient management of legal matters can bring, and thus know what it is and how to manage a project. Well, it is easy for the practice of LPM to fail due to lack of culture of it.
Select which LPM best suits your company
Just as any research project needs a documentary base on which to support its ideas, before coming up with your own ideas and starting up the LPM in your office, take a look at what has already been done in this market niche. Ask yourself what needs you want to cover with the LPM and what objective you want to achieve before starting a methodology.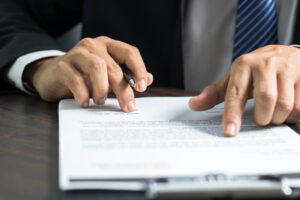 Once you have defined what you want the LPM for, you should focus on the new metrics that will add value to your firm. The implanted system must generate information but not in excess, to do this, focus exclusively on what interests you to achieve your goal.
The firm's professionals are not the only ones who will have to be trained in the transformation process, as clients must adapt to these changes. A new partnership model must be found between the firm and the client, creating synergies and opportunities for common growth and learning. To do this, organize an LPM training in which users and members of the firm participate.
Start with a test
It is very difficult for everything to turn out 100% well in the office conversion process, but what should never be affected is customer service, since they are the ones who value our work and their degree of satisfaction is what determines the effectiveness of the service. office. Implementing LPM is a process that requires time, perseverance and planning, which is why it is essential to start with a pilot.