Driving sustainable change in a data-driven world: the role of legal professionals
Abstract
AI is transforming the world, and demand is growing for AI to be used for sustainability and social good. This article briefly explores how policymakers are addressing this demand and the contribution legal professionals can bring.
Take home
Legal professionals are set to become ever more involved in dealing hands-on with the legal and ethical challenges of AI, as AI solutions gradually become integrated into our daily lives
Full article
Driving sustainable change in a data-driven world: the role of legal professionals
AI, machine learning and big data are emerging as key drivers of innovation that impact the economic sphere and society at large. The potential benefits of these technologies – and various related ethical and legal questions – are being increasingly addressed in public debate and policymaking.
In fact, we are seeing increased enthusiasm (public opinion, policymakers and the world of academics) for the many ways AI can be applied to enhance societal wellbeing. This enthusiasm, particularly for AI's potential to enhance the common good and pursue public-policy objectives, is at the centre of a diverse movement comprising academic [1] and institutional initiatives [2] along with grassroots civil society projects [3] and is often referred to as "AI for Good", "Data for Good" or, referring to the United Nation's 2030 Agenda for Sustainable Development, "AI for Sustainable Development Goals". The recent adoption of the concept of "data altruism" in the EU legal order maintains the same spirit, as better explained below.
Many examples of how data science and AI can accelerate sustainable development exist, driven by both entrepreneurial endeavours and non-profit initiatives. To name but a few examples, AI is being used to drastically reduce the time and cost of clinical development for new medicines [4], prevent food insecurity by identifying early signs of an upcoming food crisis [5] and tackle climate change by analysing its multiple and complex factors through machine learning [6].
Where do legal professionals fit into this significant development? What mindset can they adopt to help society reap the greatest benefits?
Legal professionals are set to become ever more involved in dealing hands-on with the legal and ethical challenges of AI, as AI solutions gradually become integrated into our daily lives. Whatever specific legal services may be needed in each AI project, AI for Good reminds us that the transition to a data-centric society will be a positive one only if it consistently aims to enhance social wellbeing and inclusion in all forms.
Among the diverse and complex tasks of legal professionals dealing with AI projects, two particularly relevant roles can be singled out, each requiring a different mindset and attitude:
- acting as guarantors of a fair, ethical and human-centric conception in designing, implementing and using AI systems; and
- acting as enablers to reduce any obstacles to accessing AI and the resulting benefits for the broadest possible range of societal stakeholders.
Whilst the first purpose/role might at times require a rigorous and uncompromising attitude (if and when needed to ensure that human wellbeing is at the centre of the decision-making process), the second purpose/role mainly requires a practical and inventive approach.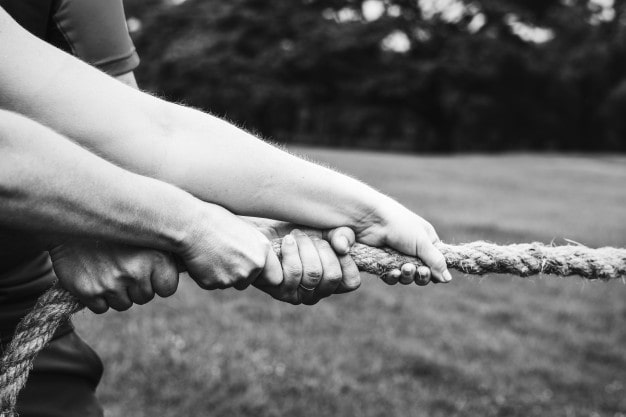 Source: Freepik
Legal professionals as guarantors of a human-centric approach
The EU Commission is one policymaker that is particularly engaged in addressing the ethical and legal concerns surrounding AI and has consistently highlighted the need to create a framework for "trustworthy AI" or "human-centric AI" based on commonly shared values and rules. The Commission's position is clear from the following statement: "[C]itizens' trust in AI can only be built on an ethics-by-default and ethics-by-design regulatory framework" [7]. Algorithmic transparency and reliability, bias avoidance in AI-based decision-making systems, non-discrimination and the need for human oversight and control are all key principles that stakeholders in AI projects are already getting to grips with and will increasingly need to master in the future.
Legal professionals as enablers of broad access to AI-based technologies and benefits
As is widely known, AI and machine learning rely on datasets as the fuel for their initial development and subsequent refinement. The availability of datasets is not the only bottleneck [8] that new AI players (e.g., startups, SMEs and non-profits) need to push through: other notable bottlenecks include appropriate human skills and computing capacity.
However, creating a fair and competitive environment for access to datasets is likely the challenge in relation to which legal knowledge and ingenuity are most needed. The aim of fostering data sharing to the largest possible extent must be carefully reconciled with the opposite tension towards confidentiality in all cases in which data: (a) are subject to fundamental human rights (i.e., personal data); (b) are covered by IP rights; or (c) need to remain confidential because of an overarching public interest (e.g., public safety).
Alongside many government or industry-driven initiatives to enhance data sharing in specific contexts, a more comprehensive and systemic approach has been on the EU's agenda for some time. The Commission's 2020 European Strategy for Data [9] sets out the main pillars of EU action in relation to the data economy, once again clearly reaffirming the goal of "ensur[ing] that everyone benefits from a digital dividend". One significant step in this direction is the Commission's proposal for a Data Governance Act [10], which aims to facilitate and increase trust in data sharing, mainly by introducing the following policies:
a legal framework for "providers of data sharing services" (Art. 9), whose role is to provide data intermediation services between data holders or data subjects and potential data users and provide data cooperative services to data subjects;
the concept of "data altruism", which is defined as follows under Art. 2, para. 10:
the consent by data subjects to process personal data pertaining to them, or permissions of other data holders to allow the use of their non-personal data without seeking a reward, for purposes of general interest, such as scientific research purposes or improving public services (…)
in addition to a legal framework for "data altruism organizations" carrying out activities in the general interest (Art. 16); and
a framework to reuse public sector data, created by complementing the provisions of the Open Data Directive [11], including in cases in which the data are subject to third-party IP rights.
Each of the above is closely intertwined with other existing (or envisaged) legal frameworks applicable to data. Harmonising newly emerging data sharing practices with requirements on data protection, open data, trade secrets and sector-specific data-sharing obligations – to name but a few  all require the legal professionals involved to be attentive and proactive so as to make the most of the opportunities that a harmonised EU-wide legal framework coming to fruition will bring.
Conclusion
Although AI obviously isn't a miracle cure for all the world's ailments, it does have enormous potential to change things for the better. This potential is exploitable on any scale, ranging from the day-to-day activities of local charities all the way to global initiatives, and fully involves both corporate players and the not-for-profit/non-profit sector. As mentioned, significant EU-wide policy changes aim to create an optimal environment to maximise AI's social impact. And this will certainly leave plenty of room for legal professionals to sharpen their skills and put them to work at the service of data-driven innovation, whether this means maintaining focus on the ultimate goal of human-centric technology or coming up with creative solutions to expand the reach of that technology.
E.g., the Oxford Initiative on AIxSDGs (www.aiforsdgs.org).
The International Telecommunications Union (ITU), the UN specialised agency for information and communication technologies, organises the AI for Good Global Summit (www.aiforgood.itu.int).
Various non-profit organisations, e.g., DataKind (www.datakind.org), focus on putting data scientists willing to work pro bono in touch with non-profit organisations in need of data skills to maximise the impact of their initiatives.
See V. Salvatore and V.G. Chammah, "Advancing Clinical Trials through Artificial Intelligence: a legal perspective", Journal for Clinical Studies, 2020, vol. 12, issue 6 (www.jforcs.com/advancing-clinical-trials-through-artificial-intelligence-a-legal-perspective).
See ITU News, https://news.itu.int/covid-19-how-can-ai-help-fight-hunger-and-food-insecurity/.
See D. Rolnick et al., "Tackling Climate Change with Machine Learning", 2019 (www.climatechange.ai).
European Parliament resolution of 20 October 2020 with recommendations to the Commission on a framework of ethical aspects of artificial intelligence, robotics and related technologies (2020/2012(INL)), p. 7.
McKinsey Global Institute, "Discussion Paper - Notes from the AI Frontier – Appling AI for social good" (2018), https://www.mckinsey.com/featured-insights/artificial-intelligence/applying-artificial-intelligence-for-social-good.
Communication from the Commission to the European Parliament, the Council, the European Economic and Social Committee and the Committee of the Regions, A European Strategy for data, COM (2020) 66.
Proposal for a Regulation on European Data Governance, COM (2020) 767.
Directive 2019/1024 on open data and the re-use of public sector information, recasting Directive 2003/98.