The benefits that remote working brings as a result of COVID-19
Abstract
In early 2016, I decided to leave an international law firm where I was a partner working in a team dealing with commercial fraud disputes for clients. I left to try and explore a different way to try and develop a law firm. I was 39 at the time.
It was a leap of faith but not as risky as you may think as I had confidence that if this leap of faith did not work out, I could get a traditional job once again with another law firm. In fact, my wife (a non-lawyer) took the biggest risk in supporting me leaving an established role to take a risk when we had two young children.
It was not a risk to set up Tenet Compliance & Litigation (Tenet) as a concept, I knew that a firm providing financial crime compliance advice through to dealing with fraud investigations and disputes would find its home in the legal market place. Niche firms seem to now be welcomed.
The real risk was a genuine attempt to banish from Tenet what I thought to be the barriers preventing lawyers doing their job to the best of their ability. Who knew that it was adopting those changes would take us to a place that we were business as usual when Covid-19 hit and most law firms had to send people to work remotely full time. We were already there with business as usual.
Take home
Covid-19 has managed to level the playing field and also demonstrate that law firms can operate remotely and more importantly, if they trust their people, their profitability and performance will improve.
Full article
The benefits that remote working brings as a result of COVID-19
A different way of working
When I founded Tenet, I wanted to demonstrate a more accessible (i.e. less costly) approach for individuals and organisations to combat fraud whilst having access to lawyers from national and international law firms. This was primarily achieved in two ways: flexible working for my team and investing in cloud based practice management and resource tools.
The priority when I recruited was to create an environment that worked for our lawyers and the team. I tried to identify what frustrated lawyers who just wanted to do their work? I only had to look at my own frustrations with the profession.
I decided to remove the commute to work. Work from where you want when you can in the day to get the work done. This proved to be attractive to lawyers with young families and in particular parents wanting to return to work but had challenges finding a role to allow them to collect their children from school. Essentially, I wanted the message to be clear, you do not need to be seen to be trusted. You can work from where ever is best for you provided the client gets service and great product delivery.
I have run the firm from the first day (over four years ago) without setting billable hours or financial targets for any individual in the firm. I knew from my own experience how targets and fears of not achieving them or the challenges of needing to get a write off on work in progress before billing would distract lawyers from just doing their work. I wanted the only focus to be on the product for the client. This approach offers a huge by-product of unity amongst a team – there is no advantage to your career at Tenet by holding onto work, share it and we all do better for it.
I also removed titles – we are all solicitors; that is our title. No partners, associates, etc.
In March 2020 when Covid-19 kicked in causing the UK Government to impose a nationwide lockdown including working from home for our profession, we had to make some minor adjustments but carried on as we were.
How was it for us before Covid-19? Communication and collaboration was far easier than people believed (but now acknowledge is possible). We had used Microsoft Teams, Zoom, Clio (practice management software) and the other full suite of Microsoft cloud based tools. We have a client using Slack to communicate and have found it works for us to fit into that communication tool.
We found routes to reduce our need for paper. If we needed to attend court, we found a company to outsource court hearing bundle creation for us. We just had to share files in a secure electronic environment. PDF software made it simple to produce these bundles. Many of our lawyers prefer to work on a scalable basis i.e. increase and decrease subject to client work demands and paid accordingly.
With all of the aforementioned differences, we were able to reduce our overheads compared to a traditional law firm by approximately one third. Rather than take that saving as an additional profit, we chose to pass that onto clients to allow for our niche services to be more accessible, in other words cheaper. This model not only allows us to deliver quality results by our national and international trained lawyers but also to charge less than our competitors. Just because we can charge more, does not mean we should. For in house counsel, that was great news when they had strict budgets to contend with.
Recruitment meant the talent pool was not restricted by location of the lawyers; the right lawyer need not have been on our doorstep.
Whilst we were shortlisted for national legal innovation awards, our biggest challenge was that we were different and certain clients and peers did not see we could deliver in the same manner as a traditional law firm. Yet, we could.
Covid-19 has managed to level the playing field and also demonstrate that law firms can operate remotely and more importantly, if they trust their people, their profitability and performance will improve.
Flexible or part-time working combined with remote working is still not typical of traditional legal practices, despite many lawyers with family commitments needing this. The outcome is that there has been an improvement of employee morale and client satisfaction.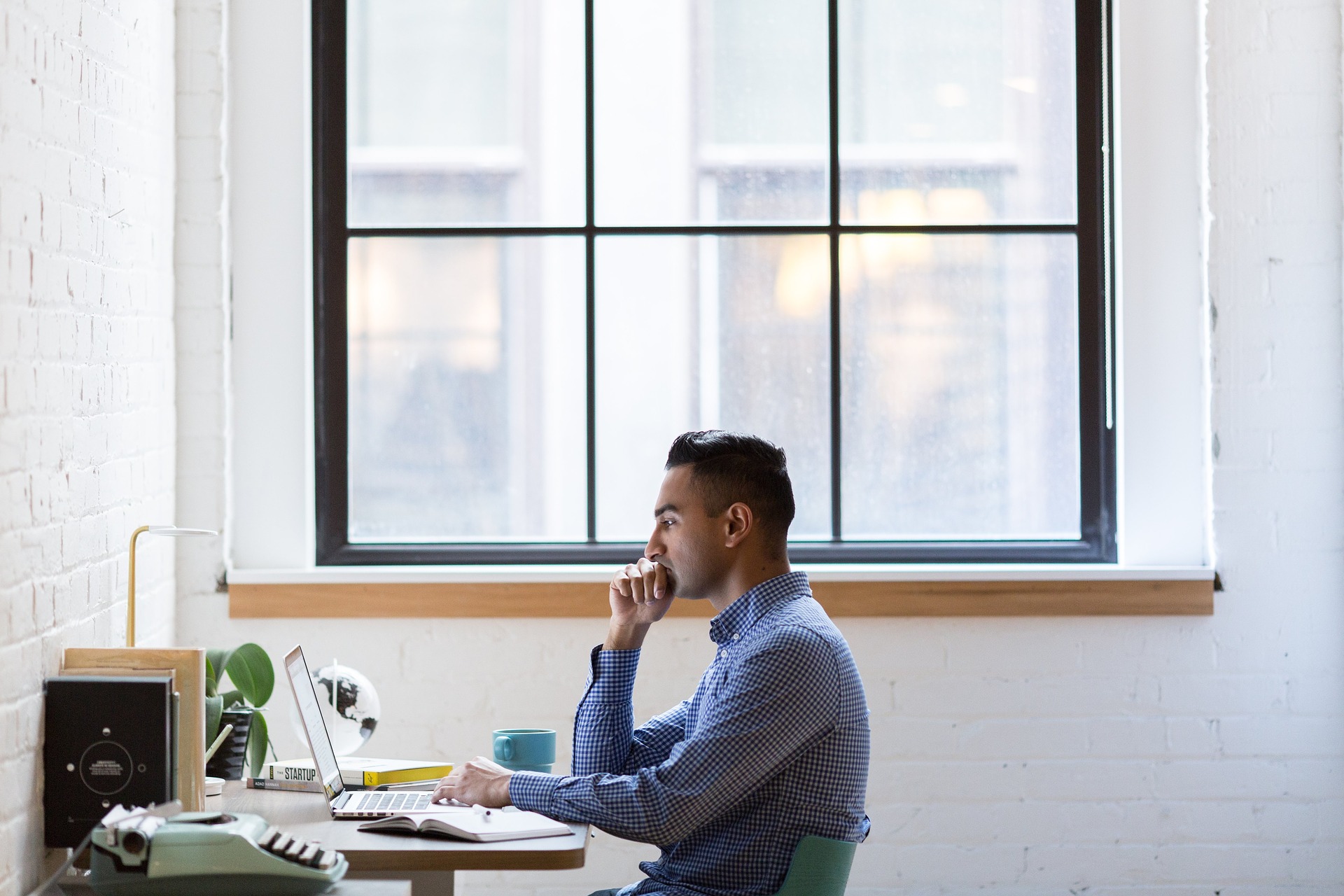 Making it work in practice
Two words. 'Autonomy' and 'support'. I provided autonomy to lawyers to say I trusted them to get on with work, communicate when they needed to but to trust themselves. If they were unsure or needed direction or backing in a decision or with a tricky opponent / client, they had my unwavering support with a no blame culture. We stand and fall together.
By adopting these two key words into action, meetings with the team are easy, collaboration is easy and contributing to communicate to make sure client's demands were met became the priority. That was the main outcome of trusting everyone, the focus of our firm ultimately helped the client without any bureaucracy.
We place our people ahead of product, the product ahead of profit and find that the profit takes care of itself.
The benefits that remote working brings as a result of Covid-19
There are myriad benefits to flexible working – for both employees and employers, including:
Employee benefits:
• Flexibility to meet family and personal needs – being able to customise working hours allows employees to meet their family and personal commitments, such as taking children to school, attending the gym at off-peak times or visiting the doctors during the day.
• Control over time schedule and working environment – flexible working allows for more control over personal time schedules, as well as the ability to customise working environments to suit personal needs.
• Reduced commute time ¬– working from home eradicates commute times for those who may live in a different city to where they work or a long distance from the office and increases time and mental / physical resources to focus on work.
• Reduced commuting expenses – as well as reducing the time spent commuting, working from home also removes the costs associated with commuting.
• Reduced environmental impact –an individual working from home can lower their carbon footprint, as the adverse environmental impact associated with their commute is removed.
Employer benefits:
• Increased employee engagement and morale – having a flexible working schedule which allows for family commitments will result in happier, more engaged employees. By allowing employees to work from home, employers are also displaying trust in their employees ability, increasing their satisfaction and making them more likely to be open and honest with their employers in return.
• Reduced sickness and absence – illnesses often spread between employees, so the ability to work from home will reduce the risk of this happening. In addition, employees will be less likely to take entire days out of work for personal reasons if they are able to choose their own hours.
• Reduced employee turnover – all too often, valuable, talented workers put their career on hold in order to raise a family. By offering flexible working opportunities, a business can ensure they retain talented employees. In addition, this can increase employee satisfaction and in turn, reduce employee turnover.
Conclusion
Enhanced business image – by allowing flexible working, a business will be conveyed as an accommodating place to work. In turn, this will make a business more attractive to work for from an employee's perspective.