The Antidote to Lawyer Burnout
Abstract
The legal industry has a long history of neglecting to address one of its enduring challenges – avoidance of lawyer burnout. This article will explore the risks associated with lawyer attrition and how technology can have a potential positive impact on lawyers' career satisfaction and overall work-life balance.
Full article
The Antidote to Lawyer Burnout
The practice of law is one of the most noble and rewarding professions, but it is also one of the most prone to experiencing what is often called "burnout".
It is no secret that the legal industry is often synonymous with having a culture where long working hours are considered to be the norm, and weekends are in no way sacred. This phenomenon has a direct impact on lawyers' wellbeing and is even more exacerbated by the "always available" mentality that lawyers are expected to display. Frequently, this leads to lawyer dissatisfaction, high turnover rates and often results in lawyers leaving the profession.
The question that begs an answer is how can we improve lawyers' wellbeing and help them experience a more meaningful legal career?
First, let's get personal
As a securities and corporate lawyer who has worked at large law firms for many years, I was no stranger to the long hours culture. I was always the hard-working type and did not mind the heavy workload as long as I was professionally content, until I was not. With long hours, little sleep, frequent all-nighters at the office – burnout was just around the corner.
Simon Sinek, the guru of corporate wellbeing, has aptly described what I and many other lawyers have experienced – "Working hard for something we don't care about is called stress, working hard for something we love is called passion."
To paraphrase, it is not the work that erodes our spirit, it is meaningless work, and I was struggling to find this meaning in burning the 3am oil on mundane, repetitive work which was frequently a significant part of my day-to-day. It was certainly not what I had envisioned when I went to law school. Fortunately, I found my passion at the intersection of the law and technology, by helping lawyers focus on the more substantial, impactful work through leveraging technology, but more on this later.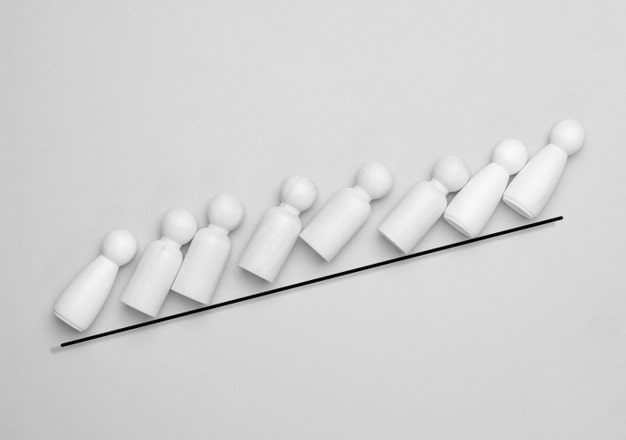 Burnout – Legal industry's ubiquitous problem
My personal story is merely one example of an immense universal problem lawyers face on a daily basis – it is called "burnout" and unfortunately it is insufficiently addressed by the legal industry.
To illustrate, having over 12-hour workdays was one of the key findings from the 2020-19 Legal Cheek annual survey on average arrive and leave the office time of 2,500 trainees and junior associates at nearly 100 UK law firms.
The absence of a healthy work-life balance has a direct impact on lawyer attrition, especially with young lawyers. Retention becomes a significant concern, which costs the legal industry roughly $9.1 billion annually for the turnover that it produces in just the 400 largest firms in the United States , not to mention the hidden costs of loss of institutional knowledge, continuity, team culture and customer dissatisfaction. In fact, for every 20 associates hired by law firms, 15 left, according to a National Association for Law Placement (NALP) Foundation study that collected information from more than 800 U.S. law firms, with the average rate of associate attrition of 18% in 2012 through 2018.
Why should you care about lawyer retention?
More than half of lawyers in a recent survey among UK law firms said talent retention is one of the biggest threats facing the profession in the coming years. With the legal profession frequently ranked as one of the most stressful jobs, burnout is on the rise: 96% of UK lawyers are reporting that they experience negative stress, and 19% are saying that stress is 'extreme' causing mistakes or burnout.
Lawyer burnout can be a real problem leading to more issues related to productivity that could otherwise have been avoided, and in some cases, can cut short the careers of talented lawyers. As a result, it is no surprise that lawyers are increasingly exiting the industry altogether to pursue other options.
Studies show that employee job satisfaction and engagement is linked to a host of organizational success factors, including lower turnover, high client satisfaction, and higher productivity and profitability. Lawyer wellbeing can contribute to organizational success – in law firms, corporations, and government entities.
In short, enhancing lawyer health and wellbeing is not only doing the right thing, but it is good business and makes sound financial sense.
Preventing Lawyer Burnout
The heavy workload and long hours culture in the law can be detrimental to lawyers' wellbeing – they need time to relax, recover and see friends and family. Happy lawyers are better lawyers.
But how do we have more happy lawyers? By helping them have more fulfilling legal careers. Lawyers are at their most valuable when providing guidance to external and internal clients, rather than focusing on low value high volume repetitive tasks.
Fortunately, there are solutions to preventing burnout and controlling its effects. Leveraging technology to automate the routine and repetitive aspects of the legal practice can be the antidote to lawyer burnout and professional dissatisfaction. Empowering and augmenting lawyers with technology that saves time, streamlines processes, and makes work more impactful, can contribute to a better work-life balance and help lawyers relieve the pressures of getting work done.
Legal practice involves a significant amount of contractual drafting and analysis, increasingly focused on reviewing high volumes of mundane, repetitive commercial contracts, which quite frankly, many lawyers would prefer to review less of.
Advanced technologies such as Contract Review Automation (CRA), which leverages artificial intelligence, can help lawyers review routine contracts in a faster, consistent, more cost-effective manner, without compromising quality.
Lawyers expect to do high quality legal work, and technology can help to attract and retain talented lawyers by improving focus on strategic high-level work.
As part of my role as a Legal Solution Architect at LawGeex, a leading AI-powered Contract Review Automation (CRA) platform, nothing makes my work more fulfilling than helping fellow lawyers do the work they really enjoy.
What better way to illustrate this than the "Voice of the Customer" itself – recently, during the virtual 2020 Association of Corporate Counsel (ACC) Annual Meeting, Todd Sulger, Deputy General Counsel and Chief Innovation Officer at HP Inc., shared his company's legal technology journey through leveraging artificial intelligence to automate repeatable, lower risk work involved with the review of non-disclosure agreements:
"After a month or so of using the tool, the attorneys were coming back to us saying, 'If you take this away from me, I'm going to leave because this really freed me up to do the work that I really enjoy doing.'"
This quote by a LawGeex customer speaks volumes about the positive impact of technology in general, and contract review automation in particular, on employee satisfaction and lawyer retention.
Another potential benefit of technology is that once lawyers automate tasks for an extended period, overtime they can start gathering data to help analyze their processes. Leveraging technology can provide lawyers an ability to make data-driven decisions, and in turn an opportunity to be more proactive and better trusted advisors to their clients.
Conclusion
Lawyers are the legal profession's biggest assets who often face the risk of burnout. Law firms, legal departments, and the legal industry as a whole, can gain tremendously by helping lawyers avoid burnout. By harnessing the power of technology, lawyers can alleviate the burden of completing repetitive tasks, which often results in lawyer dissatisfaction and high turnover rates. Instead, lawyers can focus on the substantial work and enjoy more meaningful legal careers. Invest in your lawyers, and they will set you up for success in return.