Technology trends in the legal sector in 2023
Abstract
Evolution of law firms towards the LegalTech model provides business opportunities
Full article
Technology trends in the legal sector in 2023
In recent years, law firms around the world are investing in technology to modernize and to be able to offer their clients solutions that fit the current legal landscape, a situation in which digital legal services are the most demanded.
This media recently published the news about the offer of one million dollars for the lawyer who would let himself be replaced in a trial by a robot. Undoubtedly, this fact is one more example that highlights the imminent evolution that the legal sector is undergoing towards a LegalTech model, thanks to tools such as Artificial Intelligence.
This technology, oriented to the efficiency of law firms and the satisfaction of clients' results, not only benefits the possibility of having access to quality legal advice at any time and place, but also allows processes to be developed in a more agile way, maximizing resources and reducing costs and management times.
Upcoming trends in law firms
Collaboration between lawyers
Having collaborative workspaces is essential for a successful process. For this to be possible, there must be fluid internal communication, between the departments of a legal firm, and external collaboration, between law firms.
Information exchanges are no longer unidirectional, but have advanced towards a model of collaboration in real time and from anywhere. The goal is to make processes more transparent and effective.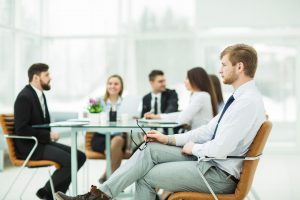 Data storage in the cloud
Storing information in the cloud and not only in physical documents, as long as there is privacy and security, is a hybrid model that encourages file sharing, real-time collaboration and better version control.

Work and document automation
The use of automated document drafting software allows firms to gain efficiency and competitive advantage, as it means less time spent on this task.
Likewise, firms can take advantage of the possibility of automating workflows, as the increasing complexity of global regulation is becoming a major challenge.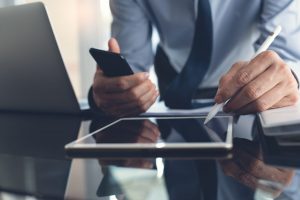 Cybersecurity
The increase in cyber-attacks highlights the lack of security of the company, which has a direct impact on the decline in customer confidence for fear that their information and personal data can be acquired by third parties. For ensuring data security is essential to safeguard the reputation and image of the firm.
Mixed reality
The trend towards the digital environment forces to break down physical barriers. It is expected that in the not too distant future the use of augmented reality in the legal sector will become very important.

Litigation analysis and forecasting
Law firms that use Artificial Intelligence and Machine Learning can predict cases more effectively than human prediction. The objective of this technology is to reduce litigation and help the transparency and democratization of judicial processes.
These tools provide a great deal of statistical information to lawyers, such as knowing the results and the time it will take to resolve legal disputes. In addition, the data provides an analysis that facilitates lawyers' decision making.