Strong corporate culture as a remedy to challenges of our times
Abstract
Businesses around the world are constantly being affected by various external factors and exposed to volatility and new challenges resulting from an extensive range of events, from political decisions, like presidential elections in the United States of America or Brexit, to technological development, climate change effects and slowing down economic growth. In this unprecedented environment, a focus on a strong corporate culture could play a key role in securing the business stability from the inside and preparing it for external turbulences in the future.
In the year of the worldwide pandemic of the Covid-19, it can be visible more than ever how working together as a team as well as commitment and quick adaptation to new challenges of every employee are important to mitigate and overcome crisis.
Take home
Well-designed organizational culture can also assist to communicate clear and coherent image of the company to its customers and to the public
Full article
Strong corporate culture as a remedy to challenges of our times
The idea of corporate culture
Corporate culture is a very broad and constantly developing concept encompassing various aspects. It refers, sensu largo, to values and beliefs shaping the company's management and its employees' behavior. It defines the way of conduct within the organization and is based on the company's ideology and practice that are to be communicated to its employees, customers and to the public. While sensu stricto, it involves internal regulations and policies at a core, as well as various organizational mechanisms aimed to implement and propagate these values, and rules set out in the internal documents.
Corporate culture can be reflected in a dress code, an office design, business hours, employees' benefits, celebration of holidays, but also in hiring decisions and methods, tackling anti-harassment issues or climate change approach. Key roles of leadership include setting thoughtful values as well as creating and maintaining a corporate culture that could strengthen these values, encourage proper behavior of the company's employees and help to push forward long-term strategy of the company. It can be observed that culture implemented and managed properly can be a powerful steam for the company's performance.
Corporate culture starts with a big picture but it has to be followed by careful and consistent procedures and policies which at the same time are not overwhelming for employees, and ultimately, by properly established and maintained mechanisms. The above elements do not work separately but they all have to be combined.
The benefits of well-developed corporate culture
It might be striking how a company can enforce values, for instance, such as protecting our planet and benefiting to healthier environment, while at the same time increasing its profits. It can be done and corporate culture has a major contribution to the process. One of the inspiring examples is Patagonia Inc. For more than 40 years the company has supported tackling environmental issues. Current projects of the company include: focusing on designing quality of the products in accordance with ecological footprint, using recycled polyester or buying back most of their clothes and gear.
The company introduces their values on a paper and it has been able to succeed thanks to the focus on its employees' engagement. The employees are driven by purpose and they feel connected to that purpose as the beliefs of the company are clearly communicated and demonstrated from the top level and all the way down within the organization. The employees are united by the common vision and they share the company's values. Research suggests that HR departments are instructed to take candidates approach to saving the planet into account, while recruiting.
One of the company's policies is to ensure that the employees use their paid time-off as charging batteries is important to be able to think outside the box. The company's strategy helped to become Inc. Magazine's company of the year nominee in 2018. According to the Forbes, the company's net value was $1.2 billion in 2019. Thoughtful internal policies and well-organized mechanisms can help to motivate and engage company's employees and ultimately benefit to the company's profits. It is particularly important in times of challenges when employees' commitment and ability to adapt can save the organization.
Well-designed organizational culture can also assist to communicate clear and coherent image of the company to its customers and to the public. Nowadays, it can be observed that consumers are becoming more conscious about social problems and companies' approach to such issues, as environment or human rights, play a role in consumers' choices. However, properly designed and implemented internal policies and mechanisms not only benefit to the healthy workplace environment inside the company and positive corporate image outside the company. They can also save a lot of trouble as in some situations corporate culture can affect an assessment of a company's criminal or civil liability.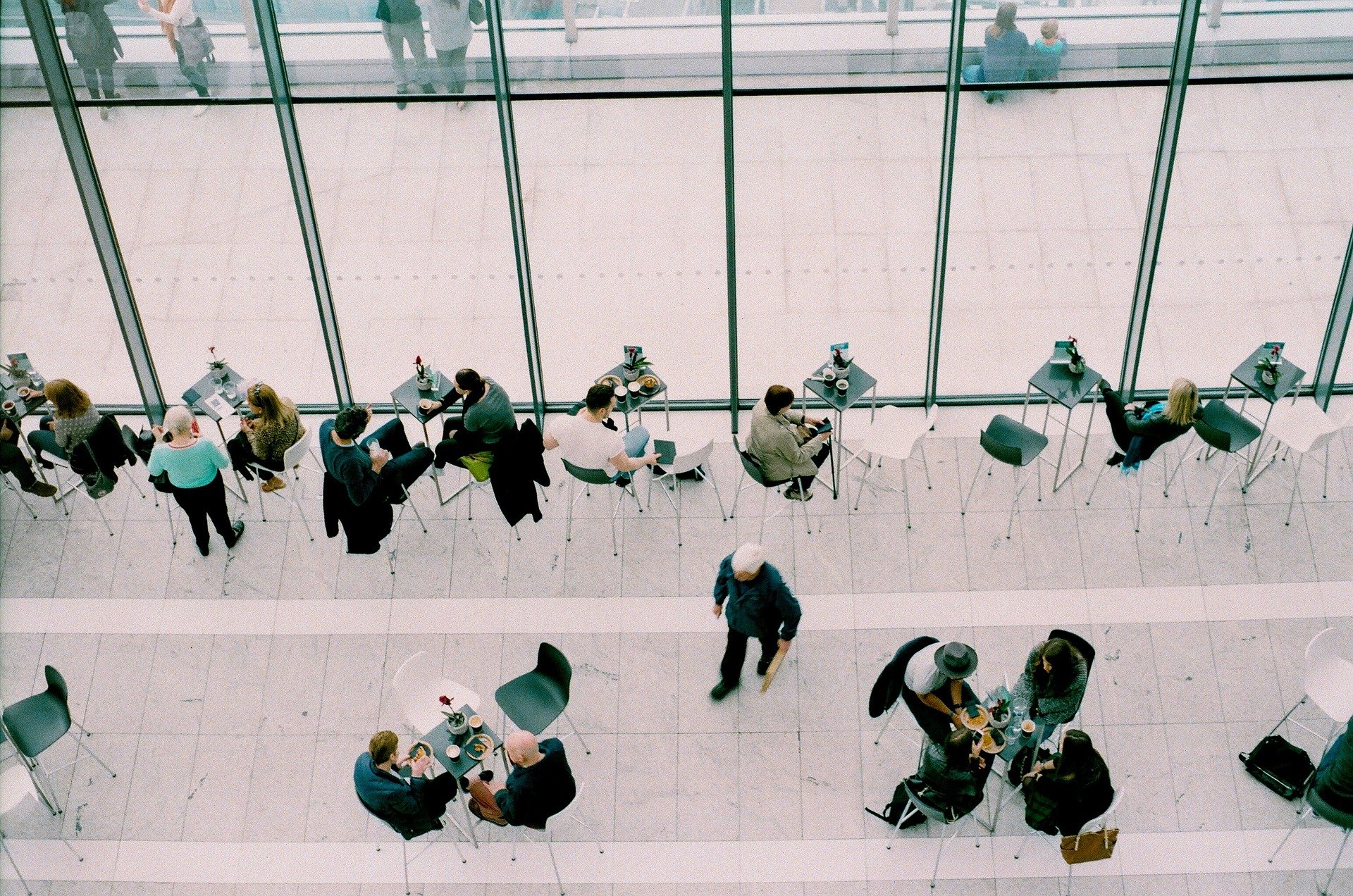 The concept of corporate culture is directly stated in the Australian Criminal Code Act 1995. The Code addresses an offence's elements of fault which are attributable to a body corporate and, according to the Code, failure to create and maintain a corporate culture as well as poor corporate culture can constitute a permission to commit an offence. The importance of the corporate culture was confirmed in the case of Australian Securities and Investments Commission, in the matter of Chemeq Limited (ACN 009 135 264) v Chemeq Limited (ACN 009 135 264) [2006] FCA 936. It was emphasized that, while considering an appropriate penalty for a breach of a regulatory requirement by a corporation, it is significant to determine whether relevant policies and procedures aimed to ensure compliance with the requirements are in place at the corporation.
In addition, it was indicated in the judgement that, apart from the content of the policies and procedures adopted by the corporation, also the implemented measures are important, as "a well drafted set of policies and procedures will mean little if there is no follow up in terms of training of company officers (including directors) and, where appropriate, refresher training".
The corporate culture's notion has not been defined under the Polish law, however Polish regulations impose certain obligations that force companies to adopt and maintain internal policies, procedures and suitable mechanisms. According to the Act of June 26, 1974 – the Labor Code, an employer is obliged to prevent workplace harassment. An employee whose health has deteriorated as a result of harassment at work may claim a sum of money from the employer as financial compensation for the damage suffered. The employer's liability is based on the principle of fault. In the event of a possible dispute, the company, as an employer, is obliged to demonstrate appropriate measures that have been taken to prevent harassment. It is therefore beneficial to strictly and effectively regulate the scope of the abuses and the scope of liability, as well as to put in place effective procedures and mechanisms for prevention of abuse as well as mitigation and resolution of conflicts.
Hindrances and solutions
Creating and maintaining strong corporate culture can be challenging at different levels. One of them is the enforcement of the procedures. Designing a coherent and effective structure of organizational culture can require certain systems of rewards and penalties; however, granting rewards or imposing penalties can be limited by legal provisions. Different regulations, especially those focused on the protection of employees, can introduce certain limitations regarding a possibility of imposing arbitrary penalties by employers. For instance, the Polish Labor Code regulates employees' liability in relation to the maintenance of order in the workplace, including types of penalties, prerequisites and procedures for imposing them. Therefore, it is important to establish internal policies and mechanisms in accordance with the law of the country in which they will be applied.
Taking into account various boundaries set out by countries' law, the companies are encouraged to design instruments that could enable to strengthen the corporate culture methodically. HR departments play very special role in this process. Prosperous organizational culture can be incorporated and maintained through hiring processes, new employees' assimilation programs, motivation programs, reporting programs or performance management. The company's core values and strategies have to infiltrate all of those platforms and the rule that the example comes from the top has to be followed. HR departments are not the only engaged parties.
Bearing in mind the multiplicity of the organizational culture's disciplines, the company can delegate other departments or officers to manage certain aspects of the culture. A good example could be a climate change officer responsible for inter-departmental implementation of environmental policies. Specific methods can differ but companies must be aware that the human factor is important in all of the processes.
Conclusion
Strong corporate culture not only helps to keep a company away from legal disputes and enables to create and communicate positive image of the company to its customers and the public, but also benefits the company's profits thanks to the healthy and inspiring employment environment, in which employees are more likely to be committed and involved; and finally can actually have an impact on the world and contribute to the better future. It must be emphasized that internal policies, procedures and mechanisms have to be established and maintained in accordance with different factors, such as local legal provisions, doctrine and jurisprudence, as well as economic trends, national cultures and traditions. It can require a lot of effort, nonetheless definitely it is an effort worth to be taken.