The future of law: what lies ahead for lawyers
Abstract
Recently, a marked increase in conversations about the future of legal services has been observed. This article aimed to understand which factors are influencing the growing interest around the digital transformation of the sector. The paper explores how the Covid-19 outbreak increased the pace of disruption. Moreover, how the legal industry is being altered by new technologies, new entrants and novel services.
Despite the common conservativeness of lawyers, hope remains for thriving in the future if we comprehend how other industries have managed the wave of disruption. What lies ahead for lawyers is change. That is unquestionable. Hence, awareness around how it is happening is vital for incumbents and start-ups to attain a competitive advantage.
Take home
Lawyers are adapting to cope with customers' needs who are demanding solutions aligned with the expectations of the end-users interaction
Full article
The future of law: what lies ahead for lawyers
Klaus Schwab -Founder and Executive Chairman of the World Economic Forum- noted in 2016 that "We stand on the brink of a technological revolution that will fundamentally alter the way we live, work, and relate to one another." Schwab was referring to the fourth industrial revolution. The last milestone in human evolution that has altered the status quo producing a new order in the world. People and companies have witnessed how the internet and digital means are transforming almost every possible social interaction. As a consequence, long-established business models are being forced to embrace changes, challenges and opportunities brought by new technologies and innovation.
However, not all industries have experienced the same pace of disruption. For instance, the legal profession has a long path ahead to meet with high-innovative sectors. The value proposition offered by lawyers remains loyal to its traditional culture. Yet, lawyers are starting to give prominence to transformation. Perhaps the most significant current discussion in the legal industry concerns about its future. It is now usual to find webinars, seminars and academic research addressing questions about the skills that law students should acquire, legal tech, legal design or legal innovation.
As research has shown, awareness about the trends of the industry is vital for organisations to excel. Studies into the firm's ability to address changing environments have a long history. For instance, in a comprehensive investigation about strategic management and innovation, Teece (1997) introduced the Dynamic Capabilities theory. Teece argues that the firm's capacity to achieve new and innovative forms of competitive advantage starts with sensing and shaping opportunities. Moreover, Alvarez and Barney (2007) note that entrepreneurs must either discover or create opportunities to gain market. Hence, lawyers are working in the right direction acknowledging what the future holds for legal services.
The specific objective of this essay is to help you understand what might lie ahead for lawyers and the factors that influence that destiny. Hence, in the following pages, I will briefly discuss strong signals that might be decisive in determining the new law industry.
The future of law
The law industry has proved to be a late adopter. In general terms, law firms are traditional and formal, with an almost non-existent tolerance for risk or uncertainty. Hence, lawyers fall behind compared to other industries when adopting new technologies. Nonetheless, many academics hold the view that the sector has been resisting an increased pressure to concede that change is imminent. The legal business model and its culture are starting to embrace a dramatic transformation as a result of the following reasons:
Though it may seem counterintuitive, the coronavirus crisis did not trigger the digital transformation debate. Recent years have witnessed a growing interest in the digitalisation of the economies. For instance, the business model of journalism was disrupted by the internet a long time before Covid-19. It enabled new competitors, created alternative revenue structures and revolutionised the relationships with users. Moreover, fintech businesses changed financial services forever. Clients are now having access to 100% digital banks that offer increased security, no hidden fees and enhanced user (and digital) experience.
In the same vein, trending conversations about the future of the legal profession were emerging not long before the Covid-19 outbreak. The potential challenges for the industry that new entrants, novel services and technologies could bring, were being discussed as mid-term scenarios. However, lawyers' awareness of promptly transforming their traditional means to seize the market, is attracting considerable critical attention after one year of pandemic.
Lockdowns and social distancing around the world pressed the adoption of new ways of working and interacting with clients. Firms realised that transforming and re-aligning their assets is required to cope with the new normality. The legal industry was compelled to accept that embracing changes in its culture and its strong traditions, is vital, and more importantly, feasible.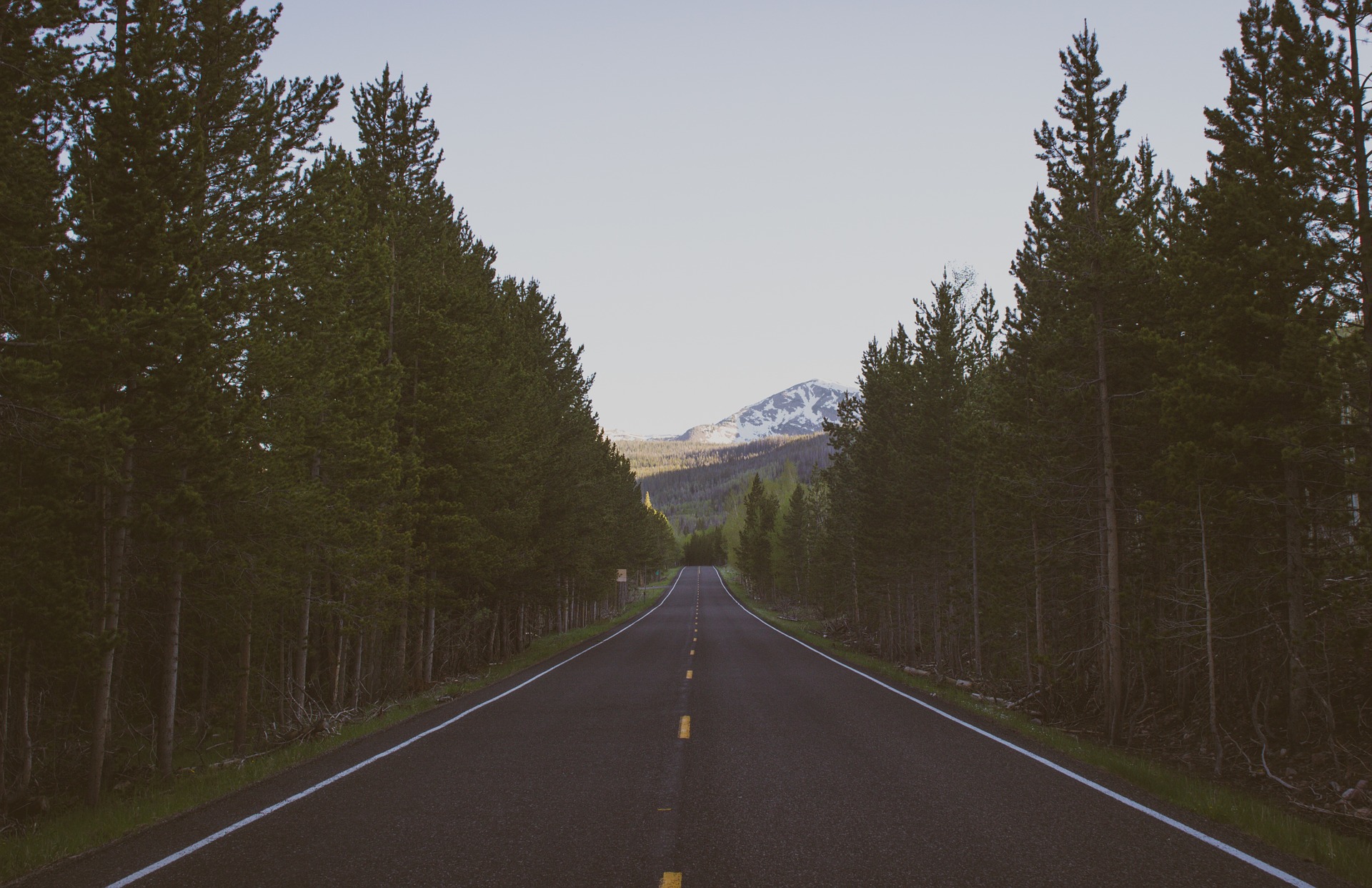 Technology and law (legal tech)
Recently, there has been growing interest in the introduction of technologies to the legal sector. The concept of legal tech is becoming more familiar to students and lawyers in both academical and empirical areas. On the one hand, the top law schools around the world are starting to embed legal tech at undergraduate and postgraduate courses, asl well as part of executive education or continuing professional development programmes. Moreover, academic research discussing legal tech themes and concerns is achieving records every year.
On the other, the number of legal tech startups incorporated in several countries is increasing. Likewise, they are capturing more funds and capital from investors than ever before. Furthermore, enthusiastic and heterogeneous professionals are creating ecosystems and associations. For instance, ELTA in Europe, UKTA in the UK, Avotech in France, ASEAN in South East Asia, Alt+co in Colombia and ILTA are some illustrations of these clusters that are globally emerging.
The expansion of legal startups might be a note of caution for understanding the future of the legal industry. Incumbents are now being challenged by new entrants that are reshaping the boundaries of the market. Thus, traditional firms are recognising the seriousness of enhancing their innovative competence.
Christensen (1997) notes that disruptive novelties are generally distinguishable in two major markets that are frequently neglected by incumbents. Less-demanding customers constitute the first. The second refers to new segments without previous users. Hence, the disruption process is often linked to value propositions offered by new ventures, not by traditional firms.
Legal entrepreneurs are applying innovation strategies and concepts that are remodelling the industry. The traditional culture where the lawyer supersedes the relevance of the customer is changing. Now, there are iterative developments of minimum viable products (MVP) linked with technologies and new services that offer a novel perspective of the interaction between law and clients.
The adoption of technologies and the acceleration of innovation are not only improving the current processes of the industry but generating opportunities to execute activities (and offer new legal services) that were not possible before. Hence, startups are making available cheaper, simpler and convenient solutions to customers. Big data, artificial intelligence (AI), and legal design illustrate the new wave of legal services.
Existing studies suggest that big data enhance the legal sector in two points. First, creating efficiencies for organisations. For instance, it allows cost predictions, improving billing and time management strategies and helping with the allocation of resources. Second, big data has the potential to reorient the value proposition to customers. It is being used for judicial analytics. In other words, for anticipating how judges could settle cases. This issue has grown in importance in light of a recent debate in France where legislators opted for outlaw this practice.
Furthermore, AI is reshaping the industry. First, it may release professionals from operative routines, granting them more time to deal with relevant tasks. For example, AI is being used to search for documents, cases and precedents. Moreover, AI is allowing more individuals to access legal services. With the assistance of machine learning, chatbots are being introduced to resolve frequent ask questions by customers. On top of that, high-quality automatic contracts are now being created, offering cheaper contracts to clients that might not be interested in hiring a lawyer.
Finally, the legal design is contributing to the new era of law. Besides form technologies, innovation has a prominent role in the future of the industry as well. A user-centric vision is expanding the legal business to new markets. The legal design is the result of applying theories of innovation as design thinking to improve the user experience. Making the law more accessible, understandable and usable is the final objective. Hence, lawyers are adapting to cope with customers' needs who are demanding solutions aligned with the expectations of the end-users interaction.
Conclusion
This article set out to explore the influence of the Covid-19 outbreak, technologies new entrants, and innovation to the future of law. Perceiving signals from the market is the earliest step to sustain or attain a competitive advantage. Hence, this paper might help you establish a strategy to address a rapidly changing environment and uncertainty.
The coronavirus precipitated the digital transformation of the law industry. It showed lawyers that changing the traditional legal culture is required and achievable. Moreover, the consciousness around the combination of technologies and law is increasing. The academia and practitioners are starting to develop capabilities around legal tech. In the same vein, startups are offering innovative services as the legal design that might bring dramatic reforms.
It might be a matter of time before we face the disruption of the legal industry. However, what lies ahead for lawyers might not be anything different from what other industries already went through.
We are not developing new technologies. Big data, AI and machine learning have been there before their introduction to the legal sector. Likewise, design thinking and the lean startup method that support legal innovation are well-known theories studied in management. There are plenty of examples of markets that have already introduced them to conceive novel products and services. Therefore, my final advice is to take a closer look at what other markets experienced before to comprehend what the legal business model can be facing.
Perhaps, an advantage of being a late adopter (i.e., an industry that is reluctant to changes), is that we can learn from experiences of other sectors. Seizing opportunities and avoid making mistakes may be easier for us if we acknowledge the past.
1. Christensen, C. M. (1997) The Innovator's Dilemma: when new technologies cause great firms to fail. Boston, USA: Harvard Business School Press.
2. Teece, D. J., Pisano, G., & Shuen, A. (1997). Dynamic Capabilities and Strategic Management. Strategic Management Journal, 18(7), 509–533.
3. Alvarez, S. and Barney, J. (2007). Discovery and Creation: alternative theories of entrepreneurial action. Strategic Entrepreneurship Journal, 1(1-2), pp.11-26.
4. Schwab, K (2016). The Fourth Industrial Revolution: what it means, how to respond. World Economic Forum, [Online], p. 1. Available at https://www.weforum.org/agenda/2016/01/the-fourth-industrial-revolution-what-it-means-and-how-to-respond/