Encouraging the consumption of healthy food among lawyers
Abstract
Promoting a healthy lifestyle is an increasingly common practice in workplaces
Full article
Encouraging the consumption of healthy food among lawyers
Having a healthy lifestyle is essential for maintaining a good quality of life and promoting physical and mental well-being. People who have a healthy lifestyle adopt habits such as following a balanced diet, exercising regularly, getting enough rest, and avoiding excessive tobacco and alcohol consumption, which helps them prevent diseases, maintain optimal energy levels, and an overall sense of vitality.
But this lifestyle not only benefits the physical system but also the psychological one. There is a strong connection between a healthy lifestyle and mental health. Regular physical activity releases chemicals in the brain that promote a sense of well-being and reduce stress and anxiety. Additionally, proper nutrition and sufficient rest can contribute to emotional balance and better mental health. It is also associated with improved cognitive performance, memory, and concentration.
In summary, maintaining a healthy lifestyle has numerous benefits for physical and mental health, prevents diseases, and promotes overall well-being. That's why law firms can encourage the consumption of healthy food among their employees.
Recently, this medium published an article in which sports were proposed as a good option for effective socialization among employees of the legal firm. However, sports are not only useful for improving work relationships but are also essential for promoting a healthy lifestyle. The same goes for the consumption of healthy food. This practice of promoting healthy eating is increasingly common in workplaces since proper nutrition has benefits for employees' physical and mental health, which, in turn, improves productivity and overall well-being in the work environment.
Initiatives to promote healthy eating among lawyers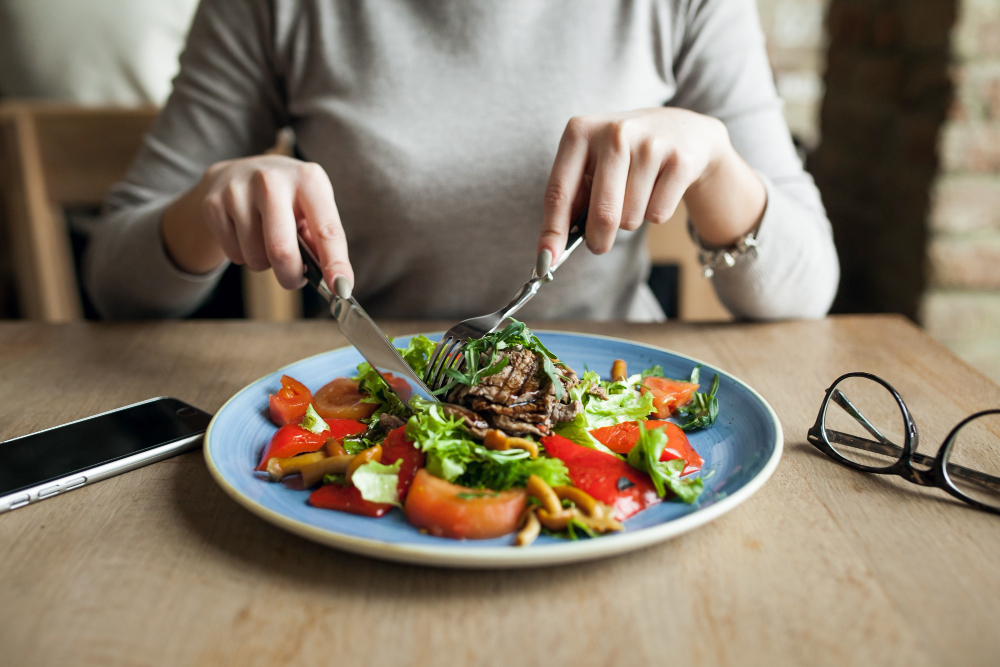 Firms can ensure that there are healthy food options available to employees in their facilities or nearby. This could involve establishing agreements with local restaurants that offer balanced and nutritious options or even having an in-house cafeteria that provides healthy food. Additionally, the company could allocate areas in the facilities for employees to prepare their own healthy meals. This could include microwaves, refrigerators, or even better-equipped kitchen areas.
Another option is for firms to implement incentive programs to encourage employees to choose healthier food options. This could include discounts at healthy restaurants, bonuses or rewards for those who make healthy food choices, or even organizing internal challenges related to healthy eating.
Furthermore, firms can offer informational sessions or workshops on nutrition and healthy eating. These activities could be conducted by health professionals such as nutritionists and provide employees with tools and knowledge to make informed decisions about their diet. Additionally, the company can go beyond just promoting healthy eating and make the decision to also promote exercise and physical activity among employees. Firms can organize yoga or fitness classes, provide memberships to nearby gyms, or even promote the use of stairs instead of elevators.