Advice for better internal communication in the law firm
Abstract
These tips will help to improve the outcome of the company
Full article
Advice for better internal communication in the law firm
The internal communication is an aspect that every single business has, but not so many takes into consideration. Studies have proved that the ones that work on this part of the components that build a company have a higher chance (47%) of bringing positive results at the end of the trimester than those that don't succeed at the internal communication.
Moreover, it provides advantages such as the increasement of employee engagement, ensuring stronger teams and enhances a positive and healthy competitiveness among the workers. It also stimulates the productivity and efficiency which will result in a better workplace that has less conflicts between the team integrands.
The legal sector is one of the most stressful one as it has to deal with strict deadlines, angry customers, complex cases and the correct draft of documents. In order to facilitate all the tasks and, also, improve the wellbeing of the legal workers it is important to work on the internal communication in order to establish good and kind relationships between lawyers that know which goal has each person in order to help, in case that it is required.
Law can beneficiate from the advantages of the internal communication so there is some advice to follow:
Improve internal communication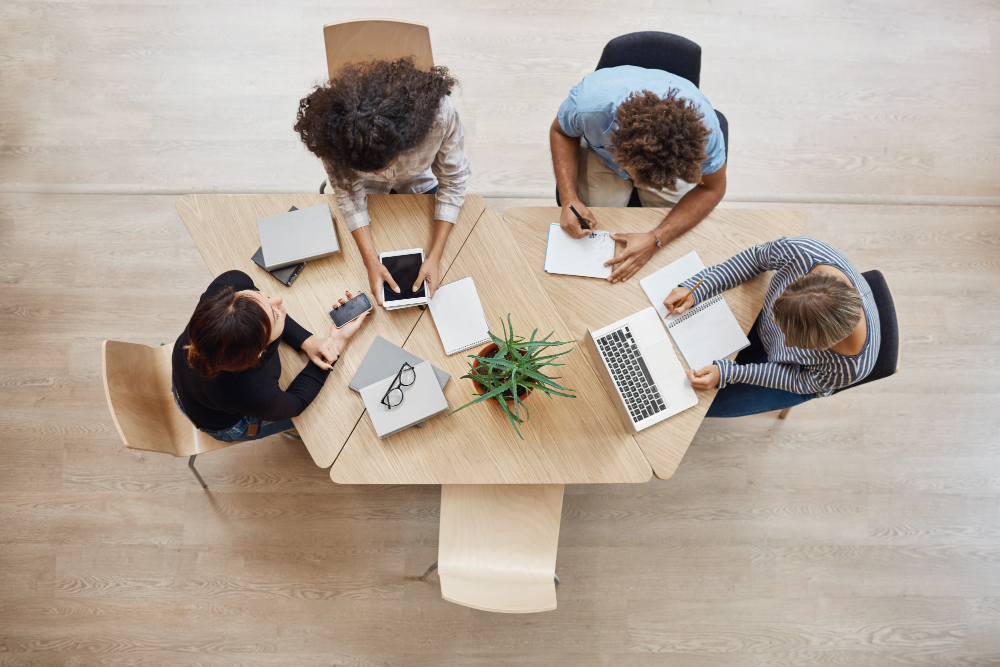 In order to succeed at having a good internal communication it is important to give priority to team-building engagements. Personal connections in the law firm have the same importance as the goals that lawyers have to achieve. In addition, the bond between the superior or bosses with their employees will become better as well as the productivity.
Team-building refers to activities that can be made such as going to restaurants, to a park or even an escape room in order to interact in a more informal way and let each other to know themselves.
It is also relevant to encourage dialogue in order to prevent misunderstandings or conflicts between lawyers. Furthermore, this will also help to always give feedback in a correct way to other workers which will motive them in order to achieve success.
There is the necessity of teaching legal workers to ask for help when they need a second hand in order to accomplish any of their goals. Receiving help from another employee of the legal firm is not a negative aspect as humans are not perfect and any could make a mistake.