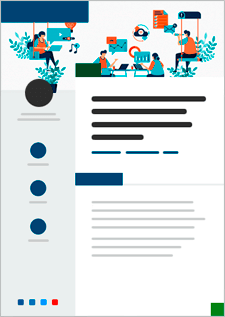 Read in PDF
Podcast
The importance of the force majeure clause in today's sports environment
Abstract
In today's sports environment, written contracts dictate how billions of dollars change hands annually. "Professional Service Agreements" between teams and their players, agreements between players and agents, sponsorship and endorsement agreements between athletes and major companies or those same companies with various teams and/or arenas, media and broadcast deals with both national and international networks and various other contracts that shape the landscape of sports are negotiated with particularity, to try to outline and protect the parties from all possible circumstances. Most parties are typically concerned with the more immediately material terms of these agreements, such as: how much will a party pay or need to pay, how long is the duration (the "term") of the agreement, and what services will the parties have to give or receive to be compliant. However, the parties often do not focus adequately on questions like: what if something occurs that renders performance impossible or impractical? In today's climate, focus on the latter has become urgently important. With the ongoing and constantly growing threat of the COVID-19 global pandemic, the "Force Majeure" clause is of particular significance, as it focuses on what happens if something occurs through no fault of either party, that disables performance and may determine whether or not a party continues to remain obligated under the language of the agreement.
Take home
The Force Majeure clause, if properly drafted, will provide answers to questions such as: has the event made it materially impossible to perform no matter how long the parties try to do so, as opposed to an extended delay? Does the contract imply that continued payments must be made, or are payments cancelled or delayed until normal life resumes? During the force majeure conditions, does the contract allow for reduced payments or no payments at all?
Full article
The importance of the force majeure clause in today's sports environment
A "Force Majeure" clause is a common provision traditionally defined as "a clause used in contracts to allocate the risks between the parties if performance becomes impossible or impractical as a result of some event that the parties did not anticipate or otherwise could not have controlled."(1) The provision may state that a contract can be temporarily suspended or terminated with regard to both performance and/or payment if the event of Force Majeure continues for a prescribed period of time. Or it may give the parties the ability to toll the time lost (i.e., stop the clock) or obtain a financial credit. The list of events that can excuse a party's performance under the contract may include: "Acts of God, hurricanes, earthquakes, and other natural disasters, epidemics, terrorism, government acts, embargoes, labor strikes and lock-outs and other events beyond the control of the parties."(2) How these Force Majeure provisions are drafted, reflecting the skill and experience of the attorney-author, may lead to a multitude of different outcomes depending on the type of agreement.The Force Majeure clause, if properly drafted, will provide answers to questions such as: has the event made it materially impossible to perform no matter how long the parties try to do so, as opposed to an extended delay? Does the contract imply that continued payments must be made, or are payments cancelled or delayed until normal life resumes? During the force majeure conditions, does the contract allow for reduced payments or no payments at all? The language used in these clauses can ultimately be worth millions of dollars.
On March 11, 2020, NBA Commissioner Adam Silver immediately postponed the basketball season for thirty days and then a couple of days later, indefinitely, after Rudy Gobert, center for the Utah Jazz of the National Basketball Association ("NBA") was the first player in a major sports league in the United States to have tested positive for COVID-19. Shortly thereafter, as the coronavirus continued to spread into a worldwide pandemic, the 2020 Olympic Games, the Premier League of English football, Major League Baseball (MLB), Major League Soccer (MLS), the National Hockey League (NHL), the Ultimate Fighting Championship (UFC), professional boxing, the NCAA basketball tournament and all other major sporting events and major sports leagues were either cancelled or postponed until the pandemic is in a controlled state that would allow sporting events to resume safely. As a result, leagues, teams, players, sponsors and TV networks are losing millions of dollars due to the inability to perform, and these sports personalities and properties are now trying to ascertain whether they are required to fulfill their contractual obligations to athletes, sponsors and broadcasters, or whether, because of COVID-19, the Force Majeure clause allows them to excuse or delay their contractual obligations.
Application of Force Majeure provisions differs jurisdiction by jurisdiction, both national and international, and the language in the contract will most likely dictate the outcome. For example, "NBA players are expected to continue to receive their pay even as league officials prepare for a stoppage of play of thirty (30) days or more in length." As outlined in Article XXXIX Section 5 of the NBA's collective bargaining agreement, the Force Majeure clause permits the NBA to reduce teams' obligations to pay players for games that are canceled on account of a qualifying Force Majeure event. One such event is an epidemic, a condition that has clearly been met. "The NBA has sixty (60) days from the beginning of a catastrophic event to notify the union that it will declare force majeure."[???] Force majeure would cause players' pay to be reduced by 1/92.6th for each lost game. The 92.6th denominator is derived from teams playing five exhibition games, 82 regular season games and, on average, 5.6 playoff games. This structure would lead to NBA players losing about one-fifth of their pay for the season should all remaining games be cancelled.(3) But what does that mean for the duration of the Agreement? Should lost games from the 2020 season be tacked on to the end of the term? Or are they just eliminated due to the inability to perform? Must sponsors keep paying athletes and arenas that endorse their products? Or can they temporarily suspend these payments until the pandemic has passed?
Under Major League Baseball's (MLB's) collective bargaining agreement, its Commissioner Robert Manfred has the authority "to suspend player contracts, including pay, in the event of a national emergency."4 The Ultimate Fighting Championship ("UFC") is allowed to "suspend the Agreement for a period equal to the duration of the occurrence", and "no compensation shall be paid or become due to Fighter during such suspension period."5 The National Football League Player Association ("NFLPA") executive director seems to suggest that its CBA does not even address what happens in case of Force Majeure, and that its agreements "simply don't have a provision"6 to address today's situation. So some professional athletes who believe they may have the ability to lean on a union or a collective bargaining agreement for some financial recourse may find themselves in a precarious legal position; and athletes who are categorized as "independent contractors", such as boxers or MMA fighters, are left with absolutely no ability to maintain their income or economic stability during this economic shutdown and no knowledge of when they will be able to earn money to survive this epidemic, under contracts that enable promoters to decide unilaterally when the athlete may participate in his or her next event.
How long the terms of player agreements are suspended, or how athletes are paid under their respective agreements, represent only the tip of the iceberg in sports industry agreements and their reliance on Force Majeure language. Agent agreements, sponsorship agreements, media/broadcaster rights deals and various other sports-related agreements are all currently under a microscope. The particularity with which the Force Majeure clause and similar provisions are interpreted will be paramount as leagues, teams, networks and sponsors navigate the current and post-COVID landscape. Unfortunately, there is no clear answer to many of the outstanding questions about how agreements currently in place will be handled. For example, these determinations will have an immediate "trickle down" effect on the athlete's agreement with his or her agent, who traditionally earns a percentage of what the signed athlete earns. As another example, how the Force Majeure clause was drafted in sponsorship and endorsement agreements will take center stage in deciding if the athlete should be continuously paid by a sponsor or faces a situation where the sponsor can unilaterally suspend payment.
Similarly, contracts between sports leagues and media networks may lack clear provisions about refunds of previously paid broadcast rights fees. While most agreements do have Force Majeure provisions, if they do not allow for refunds, or if pandemics are not specifically mentioned, these contracts may eventually need judicial decisions about the applicability of their Force Majeure language to the current situation. (As a practical matter, however, even if pandemics are specifically listed, media networks might not enforce them, given their long-term relationships with the various sports leagues. With many of these major media agreements coming close to their expiration dates, networks can't afford to be too aggressive legally, as it may harm their ability to negotiate favorable deals in the future.)
The impact of how the Force Majeure clause was drafted in any specific agreement is perhaps the predominant legal question in today's sports environment. So how is the sports community to address these issues during these trying times? Some will seek judicial recourse, and some will be able to agree under the contract as written. This pandemic has caused major sports leagues, athletes, agents, sponsors, networks and arenas to be confronted with a number of challenges, both financial and legal, as they are unable to meet the obligations set forth in various player service agreements, sponsorship, endorsement, media, broadcasting and other contracts. As sporting events are cancelled and, as a result, television networks lack content to broadcast, disputes have arisen as to whether payment or compensation is due and who is to be held liable. The impact economically of these suspensions and cancellations has caused many to revisit the Force Majeure clause in these agreements to address these newfound issues.
For attorneys, however, the pandemic has presented the question of how the Force Majeure clause has been drafted in the past and how it will be drafted in the future. I have repeatedly told clients at my firm that "the difference between the words 'and' and 'or' in an agreement could cost a party millions of dollars". In today's sports environment nothing could be more true as it pertains to the Force Majeure clause. Focus is now directly on the importance of every clause in an agreement beyond the material terms and how a clause like the Force Majeure language, that would traditionally be labeled as nearly irrelevant "boilerplate" in most agreements, can have such an impact on the current sports landscape and dictate how the loss of billions of dollars will be allocated. Attorneys can no longer look at the drafting of such clauses as a routine matter and must now look at the language of these provisions with particularity moving forward. In today's sports environment, each agreement now needs to be drafted specifically for the circumstances of the parties involved.
Conclusion
The attorney who takes the time to prepare Force Majeure language clearly will have a great advantage over the opposing counsel that approaches these provisions with indifference. Furthermore, attorneys may ensure that their clients are not blind-sided by risks considered "unforeseen" that could have been protected against with extra attention to such "standard" contractual terms. As countries around the world do their best to get this pandemic under control, and we start to see sports leagues attempt to reopen "normally", attorneys will look back on how the Force Majeure clause had been drafted in the past as an outdated methodology. And the lawsuits that will inevitably be filed as a result of these previously poorly drafted provisions will be proof that such common clauses can no longer be written with the generalities that have plagued such provisions and proven to be detrimental to today's sports environment.
1 Ner Tamid Congregation of N. Town v. Krivoruchko, 638 F. Supp. 2d 913, 931 (N.D. Ill. 2009), as amended (July 9, 2009).
2 See Generally, 'General Contract Clauses: Force Majeure', (2020) <Practical Law> accessed 12, May 2020, available at WestLaw Practical Law ("Search" for "General Contract Clause Force Majeure"; then select "General Contract Clause Force Majeure" hyperlink).
3 2017-2024 Collective Bargaining Agreement (CBA) (2017), https://cosmics3.imgix.net/3c7a0a50-8e11-11e9-875d-3d44e94ae33f-2017-NBA-NBPA-Collective-BargainingAgreement.pdf, (last visited May 12, 2020).
4 2017-2021 Basic Agreement (2017), https://d39ba378-ae47-4003-86d3147e4fa6e51b.filesusr.com/ugd/b0a4c2_95883690627349e0a5203f61b93715b5.pdf (last visited May 12, 2020).
5 Promotional and Ancillary Rights Agreement (2012), https://canadianmmalawblog.files.wordpress.com/2014/04/eddie-alvarez-contract.pdf (last visited May 12, 2020).
6 Mike Florio, NFLPA Acknowledges Lack of Force Majeure Clause in CBA (2020), https://sports.yahoo.com/nflpa-acknowledges-lack-force-majeure 185909428.html (last visited May 12, 2020).