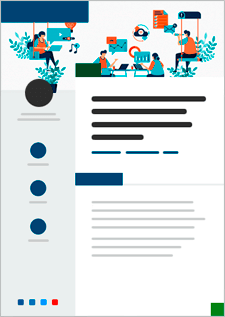 Read in PDF
Podcast
Global Whistleblowing- getting it right
Abstract
Whistleblowing has been in the spotlight over the last few years with military whistleblowing from Edward Snowden and Chelsea Manning, to a whistleblower's revelation that led to the Trump-Ukraine scandal and the US President's impeachment proceedings, to the very recent case of Li Wenliang, a Chinese ophthalmologist at Wuhan Central Hospital who warned about the Coronovius outbreak in late 2019 and was reproached by the Chinese police for making such statements. Sadly he later contracted the virus and died. As the world now tries to cope with the spread of Covid 19, sadly we all know too well he was quite right to raise the alarm.
Whistleblowing can be security related, health related or about the acts of corporations such as those who exploit the earth's natural resources. It is fair to say without whistleblowers such activities are likely to go on unseen, un-noticed and unchecked.
Whistleblowers have been fundamental to revealing serious criminal activity in public and private organisations and often blow the whistle at great personal cost. A whistleblower often does not win.
Every business carries risk of ongoing criminal behaviour if it does not have an adequate whistleblowing culture.
So what is whistleblowing, why is it important and how do countries across the globe provide an environment where whistleblowing is protected by way of legislation? Further how can whistleblowing be implemented in your firm in a meaningful way and how can you tackle this if you have offices across the globe?
In this article we seek to answer those questions.
Take home
Whistleblowing is vital as a way of reporting criminal, illegal, immoral or unethical activity and potentially preventing events that could lead to catastrophes. Whistleblowing therefore is a way of creating an environment of self-checking. However, this is not possible without the appropriate legislative protections and organisational culture.
Full article
Global Whistleblowing- getting it right
What is whistleblowing?
First of all it is important to understand what whistleblowing is and is not.
Whistleblowing is the act of reporting wrongdoing of an organisation, normally the person's place of work (often it is an employee who is the first to find out or suspect that something is going wrong). This wrongdoing could be something criminal, illegal, immoral or unethical.
A whistleblower has a choice (though they may not feel it in reality) to bring the information to light either internally at the organisation they work for or to bring it to the public's attention or to not say anything at all. Often Whistleblowers suffer great personal detriment by blowing the whistle with little or no personal gain and so decisions to blow the whistle are not taken lightly.
Whistleblowing is not the act of raising a grievance in the workplace though some employees try to use whistleblowing policies in this way, for example as a way to complaint about workplace bullying. An organisation's grievance procedure should respond to those scenarios and should not be conflated with whistleblowing.
Why is whistleblowing important?
Whistleblowing is vital as a way of reporting criminal, illegal, immoral or unethical activity and potentially preventing events that could lead to catastrophes. Whistleblowing therefore is a way of creating an environment of self-checking. However, this is not possible without the appropriate legislative protections and organisational culture.
Wrongdoing can have catastrophic consequences on organisations reputationally and financially. Whistleblowing can be a protection against that so long as the organisation has processes in place and acts quickly. Further, having appropriate and accessible processes means that organisations are more likely to keep the information that is being disclosed internal rather than providing the whistleblower with little or no choice, in their mind, but to make it public. Internal only disclosures must be far better than external ones with little to no control over what information goes external.
What does whistleblowing legislation look like globally?
Dozens of countries have now adopted some form of legislative whistleblower protection. That protection however varies from country to country. Below is a summary of some of the protections offered by countries in Europe, South Africa, Asia and the United States of America.
Europe
Before looking at the UK, Germany and France, note there is a new EU Directive on Whistleblowing which was published late 2019. Member states have until December 2021 to transpose the Directive in to national law. With the UK leaving the EU, it seems very unlikely that this new Directive will change the UK legal position.
The EU Directive requires the creation of safe channels for reporting of whistleblowing within organisations both private and public where there are more than 50 employees. The Directive also requires a high level of protection for whistleblowers against retaliation and will cover whistleblowing in areas such as public procurement, financial services, prevention of money laundering and public health.
United Kingdom
The UK has specified legislation for whistleblowing protection in the workplace by virtue of the Employment Rights Act 1996 which incorporates the Public Disclosure Act 1998. These pieces of legislation provide protection for employees against dismissal if the reason or principle reason for the dismissal is that the employee made a 'protected disclosure'. Such dismissals are deemed to be automatically unfair which leave the employer open to an employment tribunal claim. The UK legislation also provides protection against retaliation or detriment due to their protected disclosure.
A protected disclosure under UK legislation is a disclosure that in the reasonable belief of the worker is made in the public interest and tends to show that a criminal offence has been committed, is being committed or likely to be committed, that a person is failing to comply with a legal obligation, that a miscarriage of justice has or is likely to occur, that the health and safety of someone has been or is likely to be put into danger, that the environment has or is likely to be damaged or that any of these activities mentioned is being or is likely to be concealed.
Further for the disclosure to be protected it needs to be made to a person specified by the legislation that being the worker's employer, person responsible for the relevant failure, legal advisors, government ministers and other persons providing certain conditions are met.
Since 2013 there has been no requirement for the disclosure to have been made in good faith. Presumably then, it can be made in bad faith.
Employers can be held vicariously liable for the retaliation on the whistleblower by other co-workers unless the employer took all reasonable steps to prevent that from happening.
Germany
As a European powerhouse it is surprising that Germany does not have specific legalisation protecting whistleblowers. However whistleblowers do have protection under Germany's general employment laws and in particular the Dismissal Protection Act. This Act provides that employees can only be dismissed 'for reason'. These reasons can be related to conduct or serious breaches of contract.
Making an external disclosure without trying to do so internally first may, in Germany, be valid reason for dismissal.
The Act protects all employees after 6 months service so long as the employer employs more than 10 people.
There are no specific provisions governing the nature of protected disclosures and vicarious liability will only arise if the employee has acted as an agent for the employer and acted tortuously. Those who cause deliberate harm (injury or interferes with a property or other right of the person) by retaliating against a whistleblower may be personally liable for their actions.
France
The Labor Code in France provides some whistleblowing protection but it is not extensive. Under this legislation an individual cannot be denied access to recruitment or training, be dismissed or subjected to discrimination for having disclosed when exercising their functions to their employer, or to the judicial or administrative authorities, their concerns as to corruption.
Whistleblowing in France is further regulated by the Data Protection Act and the French Data Protection Authority who has produced guidelines and require that whistleblowing procedures in businesses in France must be declared to the French Data Protection Authority prior to being implemented so that the scope and operation can be considered.
The guidelines provide that a whistleblower must not be subjected to sanctions if the whistle is blown in good faith using an authorised procedure even if it turns out later that the allegation was not borne out.
Protected disclosures are those relating to activity in accounting, banking, financial audit, anti-corruption, anti-competitive behaviour, harassment and discrimination, health and safety and environmental concerns.
In terms of vicarious liability for the acts of other employees against the whistleblower, if the employee is seen to be harassing or placing any pressure on the whistleblower then the employer must take disciplinary action which could ultimately lead to the dismissal of the harasser. The employee harassing may also face criminal prosecution, a fine and imprisonment.
South Africa
South Africa has an advanced whistleblowing protection by way of statutory framework and a body of case law. The statutory framework comes in the form of Protected Disclosures Act 2000, the Labor Relations Act and the Companies Act 2008. Employees who disclose information in the manner prescribed relating to criminal, unlawful or irregular conduct are protected from any form of detriment such as retaliation under the Protected Disclosures Act 2000. This protection is limited to paid employees and excludes contractors and volunteers. However the Companies Act does offer some whistleblowing protection to suppliers of goods or services which may therefore protect those that are unprotected by the Protected Disclosures Act 2000.
For a disclosure to be protected it needs to relate to certain categories of information as set out in the legislative framework.
A disclosure is defined by the Protected Disclosures Act 2000 as any disclosure of information regarding any conduct of an employer or employee of the employer made by an employee who has reason to believe that the information concerned shows or tends to show that wrongdoing has occurred, is occurring, or is likely to occur. That wrongdoing must relate to a criminal offence, failure to comply with any legal obligation, a miscarriage of justice, danger to the health and safety of any individual, damage to the environment, unfair discrimination and the deliberate concealing of information about any of these categories.
Disclosures under the Protected Disclosures Act 2000 are protected if they are made to a legal adviser in the course of obtaining legal advice, an employer substantially in accordance with any prescribed procedure, a member of Cabinet or of the Executive Council of a province about an individual, body or organ of state appointed by or falling in the area of responsibility of that member or the Public Protector, the Auditor-General or a person or body prescribed by regulation.
The above is very similar to the UK provisions however there is a requirement in South Africa for protection only to be afforded if the disclosure is made in good faith, founded on information that the whistleblower believes for be true, the whistleblowing is not made for financial gain and employee has reason to believe that he or she would be subjected to an occupational detriment and evidence would be concealed or destroyed if disclosure was made to the employer. The requirements are therefore quite far reaching and hurdles have to be jumped.
Vicariously liability for the acts of other employees against the whistleblower exists if the employer fails to protect the whistleblower from detriment.
United States
The US legislation protecting whistleblowers is spread across multiple statutes reflecting the type of worker to be protected.
By way of example the Corporate and Criminal Fraud Accountability Act 2002 (known as Sarbanes-Oxley) protects employees as well as their contractors, subcontractors, and agents of certain publicly traded companies and companies with certain reporting requirements with the Securities and Exchange Commission (SEC) from whistleblowing retaliation. Whistleblowing has a statutory footing in other areas including the Affordable Care Act which protects whistleblowing on issues related to healthcare reform and the Occupational Safety and Health Act 1970 which protects whistleblowers who have reported workplace safety and health issues.
What disclosure is protected will depend on the legislation being used for protection. Complaints about retaliation or discrimination based on a whistleblowing event need to be addressed to the Department of Labor or the Occupational Safety and Health Agency depending on the statute being utilised. These institutions are responsible for enforcing the relevant legislation. If certain criteria are met then the complainant can file a complaint in the federal court.
Like other countries, in the US an employer has vicarious liability for retaliation by an employee against the whistleblower. Further an individual employee may be personally liable under Sarbanes-Oxley if they are both materially involved with the retaliation effort plus in a position to modify the terms of the whistleblower's employment. The latter action if found guilty of can result in a fine or up to 10 years in prison if the whistleblowing related to a report to a law enforcement agency about the commission of any federal offence. Such hefty consequences send a clear message that the US wants to encourage whistleblowing and heavily restrict retaliation against it.
Asia
People's Republic of China
China has specific legislation for the protection of Whistleblowers contained within the Regulation on Labor Security Supervision and Criminal Procedure Law of the RPC. Detailed rules are contained within the Rules of the People's Procuratorate on Whistleblowing Work which aims to encourage the reporting of illegal activities.
Chinese regulation sets out that any person who wishes to whistleblow about any breach of the law or regulations can do so to the Labor Security Administrative Department. Interestingly and not seen in many jurisdictions the whistleblower may also be rewarded if the information provided is genuine. However equally the whistleblower is also informed about the potential liability which exists where a false accusation is made which in turn would potentially discourage disclosure.
If the whistleblower is seen to be retaliated against due to their whistleblowing then the employer can be compelled to take rectification action but there is no penalty for not doing so.
Interestingly the Basic Standard of Enterprise Internal Control which applies to listed companies also sets out that those companies must set up whistleblowing procedures to include a hotline. How utilised and successful these are, one cannot tell.
Under Chinese law the protected disclosures relate to disclosure of an employer's violation of labor security related laws, regulations and rules and disclosure of crimes or suspects to the public security authority, people's procuratorate or people's court.
Retaliation by co-workers can leave the co-worker personally liable but there does not seem to be a doctrine of vicarious liability in China.
Hong Kong
Hong King is quite a contrast to China with no statutory protection for whistleblowers. Employers are however protected to some extent under the Employment Ordinance if they give over information relating to an inquiry about the enforcement of legislation relating to industrial accidents or breach of health and safety laws. Further protection may be given if disclosure is made under certain statutory footings such as the Organised and Serious Crimes Ordinance or the United Nations (Anti-Terrorism) Ordinance. Also if the disclosure is made in the public interest, common law may assist.
Interestingly under certain legislation when an employee knows or has reasonable grounds to know of a criminal activity then they have an obligation to report (not too dissimilar to the UK AML regime with submitting Suspicious Activity Reports to the National Crime Agency).
Hong Kong provides no specific legislative framework for retaliation against whistleblowers which makes employers vicariously liable. Co-workers can be liable to whistleblowers under other aspects of law such as tort or criminal laws.
Why are there differences between countries?
It is clear from the above that many developed countries offer some form of whistleblowing protection. There are however differences between countries. Some countries offer full protection set out in dedicated legislative frameworks and some do not. Some countries make disclosure a legal requirement (US by virtue of Sarbanes-Oxley for example) and some do not.
Some countries offer reward whilst many countries do not although this is often debated. Some countries create vicarious liability for a co-worker retaliating against the whistleblower whilst in some countries this does not exist- though in most countries there is personal liability but this will not encourage employer protection of its employee.
One possible reason why whistleblowing protection has developed at a more detailed rate in the US is because there is a lack of employment rights there and this whistleblower protection is more needed. In Europe however employees have extensive rights and as such the whistleblowing legislation has not had to grow at such a fast pace.
How can you create a whistleblowing culture in your firm?
First of all, write and implement an easy to understand and accessible whistleblowing policy. This policy should set out what whistleblowing is and is not, the firm's approach to whistleblowing (that it takes it seriously), the legislative framework (though this is not strictly necessary), examples of whistleblowing and who to report whistleblowing to. The whistleblowing policy should be supported at Board level and say so in the policy. Further the Board need to appreciate that whistleblowing policies do not create a culture of over reporting which is often the fear but instead could prevent a catastrophic event from occurring.
It is a good idea (if not mandated by your country's legislation) to appoint a whistleblowing officer to whom reports can be made. Also consider separating whistleblowing from your human resources function so that employees see the distinction between the firm's whistleblowing and grievance procedures.
Consider making available a whistleblowing hotline. There are companies who are able to supply this service. Carefully think about confidentiality regarding information about the business.
The next step is to communicate that policy in the firm. Announce it, talk about it in team meetings and training, put it in newsletters and the like. Then diarise to mention whistleblowing and the fact that the firm has a policy at least twice a year. Keep it fresh by maybe using a recent news story about whistleblowing and then link back to the firm's policy to remind everyone it exists.
Consider training for those to whom a person may blow the whistle. This could be face to face or on-line.
When a whistleblowing situation arises, act quickly and professionally. Do not dismiss the concerns being raised without going away to consider them and where appropriate investigate what is being reported. If an employee, who reports something which they consider serious, feels they are not taken seriously, news will spread and the firm will gain an internal reputation of not listening. This then discourages further whistleblowing reports.
If at all possible, practice on paper whistleblowing scenarios (just like you might practice a business continuity situation). Think about what kind of whistleblowing claim could be made such as an illegal activity (money laundering for example) and plan on paper how you would proceed to investigate that. Also consider who you would involve and what filing system you would use to store what is bound to be very confidential information.
The key to succeeding in implementing a good whistleblowing culture is to talk about it and if someone blows the whistle treat it seriously as per your policy.
What if you have offices in different countries?
If you are a law firm with offices in different countries you may decide to implement a policy that follows the legal requirements in each location. This could be quite tricky to implement. However on the other hand you may not want to hold the firm to a policy that goes way beyond local legal requirements.
You may decide to implement a policy which is the same across all offices. If you do this it will need to adopt the highest standard required dependant on the location of your offices but ensuring it does not cut across some legislation requirements in certain countries. My recommendation is to adopt the highest standard you can without compromising the firm's position should a claim be made. If possible take advice on this from your internal employment legal team.
Conclusion
Whatever you decide to do, what is ultimately important is that you have some form of whistleblowing policy and process in place and that this is communicated if you want to have any chance of preventing a catastrophic event and/or information going public before being discussed internally.