Transforming the Legal Industry
---
The legal industry faces many changes that will give rise to new challenges and opportunities for legal departments and law firms
The legal industry is facing a highly dynamic market environment with multiple challenges basically impacting every other area of business and society.
Let's take climate change, bringing along growing risk and production cost due to extreme weather conditions, resource scarcity, energy supply issues, as well as a fast changing regulatory environment and a rising importance of sustainability.
In addition, we are facing political change with an ongoing erosion of the established world order and globalization on the one hand and growing protectionism on the other hand, creating a more volatile economy with a higher susceptibility to disorders.
Legal departments find themselves caught in a double mill between growing regulatory requirements, as well process optimized operations and the urge for innovation and flexibility as a matter of their company's survival, forcing GCs and CLOs to perform an everyday managerial balancing act.
For law firms this means keeping up with their clients' demands and a wide range of new opportunities and challenges to deliver advisory services.
Furthermore, demographical change is leading to an ongoing struggle to find skilled employees, leaving the legal market with the effects of increasingly individualized reference groups, as well as generations Y and Z with deviating ideas about work and life in general, as well as overall new approaches to future work concepts and career models.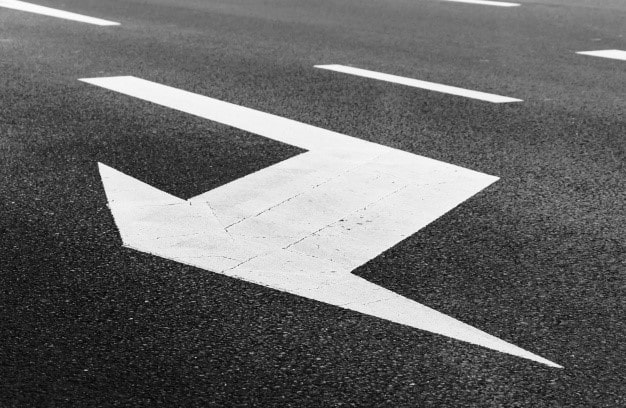 Finally, there is technological change (aka Digital Transformation) acting as meta-trend overlapping with the other transformational drivers and performing as catalyst to all of them.
As such, Digital Transformation now allows access to and use of previously privileged data and information resulting and a generally higher level of transparency and availability of knowledge.
Enhanced availability of cheaper computing power, cheaper technology and easy access to funding finally deliver the ingredients to radically shorten the lifecycle from Rocket Science to Commodity heavily impacting clients' willingness to pay, and facilitating the market entry for providers of alternative services and solutions.
Digital Transformation also promotes clients' desire for a practical, user-friendly and solution-oriented approach, as well as for a consistent focus on their particular challenges. This translates into becoming relevant success factors for legal advisory work.
Furthermore, the legal industry is entering a multi-sourcing era leading to further unbundling of tasks. While unbundling might create cost-efficiencies, it also results in the need for new ways of coordination and collaboration, such as collaboration platforms.
Last but not least, the use of technology facilitates the provision of services formally considered too costly and technology-based stand-alone legal service products promise to lever even the limits of human headcount, bringing disruption to a hitherto purely headcount-based professional business model.
Productization in the legal industry is slowly gaining traction, resulting in a higher level of scalability of legal services as we are experiencing a "reverse service transformation" with law firms and legal departments looking to extend their value chain with more productized solutions and platform technologies offering the possibility of new market places for procurement and delivery of legal services.
Eventually, change comes from inside, with legal departments currently undergoing a transformation from re-active firefighters to pro-active legal risk managers and strategists becoming indispensable business partners.
This change process is complicated by a constant push for more efficiency at lower cost in combination with growing legal risk and complexity and workload increasing on a daily basis.
Hence, neglect of legal operations management and digitization of legal processes and services finally bears the threat of disconnecting from the company's main business processes.
On the other side of the legal market, the traditional business model of law firms is still based on information asymmetry and ultimately an imbalance between the expertise of the external lawyers and their clients, as well as on keeping lawyers busy with billable work.
Now commoditization increasingly kicks in and the traditional value proposition based on information asymmetry is being challenged when clients are at eye-level with their external lawyers or least have the same access to expertise and knowledge.
Also, adapting law firms' strategies and structures to new challenges includes a non-billable work, which demands explicit senior management support and setting the right incentives.
All of this puts prices and profitability under pressure as expectations in the market are moving towards more integrated solutions focussing on strategic challenges rather than solving very specific problems.
Even though many law firm leaders might understand the necessity to change, they lack a clear strategy for either adapting the traditional business model or setting up alternative commercial business structures.
Transformation drivers also affect law firm business models in terms of future services and solutions, as well as with regards to sourcing and staffing. High salaries and the opportunity to participate in challenging projects are no sufficient incentives to work for a large commercial law firm anymore.
Prospects are increasingly asking for work-life balance, flexibility, ESG and many other previously unknown concepts with law firms having to provide comprehensible and credible answers beyond recruting brochures, affecting their firms' culture and career models, as well as their every-day working structures and processes.
Finally, to become more flexible and future-ready themselves, law firms will have to develop sustainable concepts and environments for their most valuable resource: know-how and data.
All of this results in new challenges and opportunities for legal departments and law firms, but also heavily impacts the way things are being done internally and also the collaboration between buy-side and sell-side. Let's see where it takes us…