Interview Vito Velluzzi, Dean of the Law School of the University of Milan
---
The Impact Lawyers publishes a series of interviews with deans of the world's leading law schools. On this occasion, Vito Velluzzi, Dean of the Law School of the University of Milan answers the questions in this interview
1.
What are the main differences between the teaching methods used in law studies at the leading universities inthe world that you know of?

As is well known, in the past, the most significant differences in teaching methods were found between American law schools (which tended to use the Socratic method, the case study method, and a more pragmatic approach, including legal clinics) and universities – such as Italian ones – that relied predominately on the lecture method and a more systematic approach to the study of law. Over the years, some of these differences have been attenuated. For example, in our university, the lecture method is often used to teach core curriculum courses, which are generally attended by a larger number of students, whereas other courses or modules might employ the Socratic method or diverse, more pragmatic approaches (e.g., legal clinics, moot competitions, seminars based on case studies, etc.).

In fact, the increased focus on the development of soft skills means that teaching is delivered in ways that are deemed most appropriate to develop such skills.

Finally, the pandemic has encouraged us to introduce new modes of distance learning, and it is uncertain whether this new tool is destined to become a regular way of teaching.
2.
In view of the ongoing legal transformation, do you think that different subjects should be taught, such as management, business management or technological skills?

In response to the market context in which new graduates are expected to find themselves, law programs have been enriched with various new subjects, also depending on the specific track chosen. For example, for many years our university has offered courses aimed at developing technological skills. Additionally, besides the traditional (core) curriculum, students may attend a variety of courses – including those offered by other degree programs – to personalize their course of study and satisfy elective credit requirements.
3.
In your opinion, is it advisable for law students to specialise in a specific area of law while still at university or, on the contrary, do you think that specialisation is a process that should be followed after graduating?

The Master of Science in Law program seeks to create a well-rounded jurist – with a solid legal education and sound preparation in core curriculum subjects – who possesses, despite any specific skills or knowledge acquired during in the five-year program, the experience and tools to pursue a more specialized track after graduation, whether that be the path to becoming a lawyer, judge, notary or other tracks not specifically connected to legal professions. This approach corresponds with that of the Ministry, which we agree with. Moreover, students have the opportunity to take a proactive role in shaping their studies by complementing this in-depth basic preparation (which is also rich in cultural cues) with optional courses that allow them to delve into specific topics or areas of interest.

Alongside the five-year Master of Law course, there are also professionalizing paths for those with more specific ideas. For instance, there are three-year Bachelor's degrees with distinct paths, as well as dedicated Master's degree programs, such as the Master Degree in Law and Sustainable Development offered by our university.
4.
Do you think it is advisable for practising lawyers to form part of the teaching staff at universities, or do you think it is better for university lecturers to devote themselves exclusively to training?

Italian University has always combined the two aspects: many university professors are also practicing attorneys. Indeed, a university professor can choose to teach part-time and work as a lawyer, albeit this implies a decreased university salary and exclusion from positions which can only be held by full-time professors.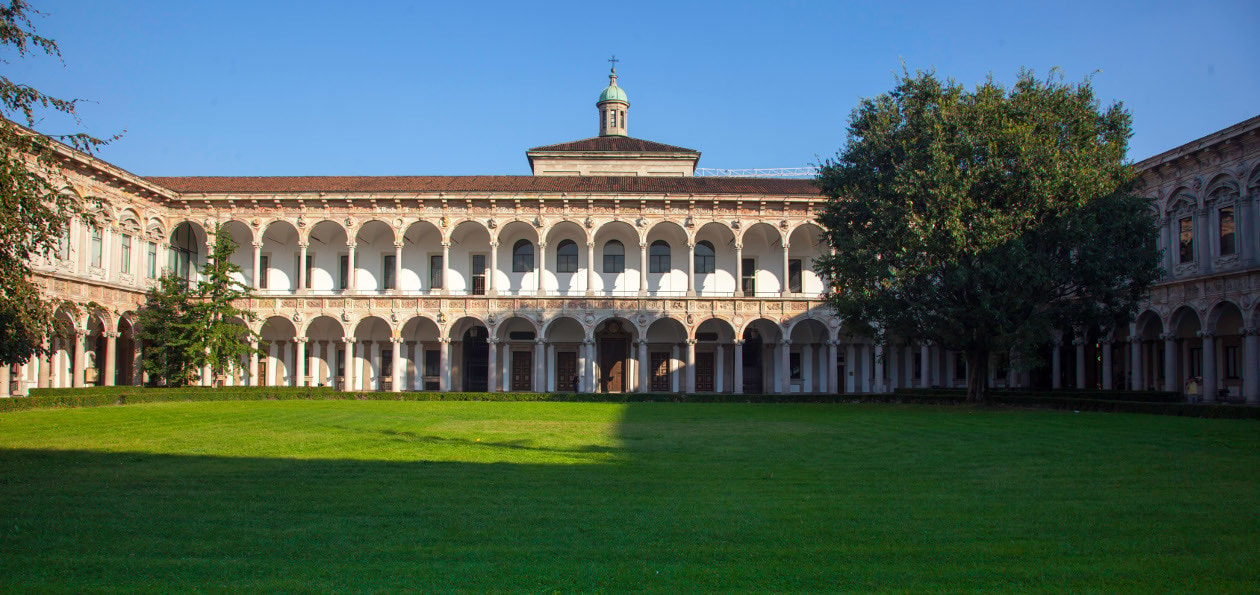 5. On average, how long does it take for a recent law graduate to find a job in your country?
As for graduates from the University of Milan, in 2019, Alma Laurea reported 73.8% employment. Please refer to the link below for the relevant data.
6.
In your opinion, which legal systems are more effective, those based on "Common Law" or those based on the influence of "Civil Law"?

The doctrine of legal origins has sponsored the view that common-law systems are more efficient than civil-law systems. However, this view has long been challenged by comparative science as being an oversimplification based on crude methods. Attempts to measure law through this dichotomy are currently inconclusive.
7.
What sanctions are imposed on students caught cheating at your university?

Traditionally, law school exams are oral, so it is very difficult to hypothesize instances of cheating on course exams. However, students are also required to submit a final thesis project at the end of their studies, so any cheating would most likely occur during the composition of this written dissertation. In this case, it is conceivable that the professor might require a student who has copied to redo the work. In any case, there is a regulation in force that envisages a fair disciplinary procedure and provides a number of potential sanctions (including suspension in the most serious cases) in the event of relevant infractions.
8.
Finally, how would you define the principle of equity?

If it is true that the word equity has a very general meaning of justice in the concrete case, it is equally true that this word takes on different meanings depending on the context in which it is used. No simplification is acceptable in language as technical as law. To give trivial examples, one speaks of equity at the level of substantive law, or at the procedural level, or even to contrast English law developed in the court of equity rather than in the courts of common law. These examples alone highlight how this question cannot be easily answered in any general terms.