Increasing Access to Justice Through Legal-Tech in Indonesia
---
Justika is positioned as a key digital tool for better access to justice for Indonesian citizens
Access to justice in Indonesia
Proper access to justice entails that a person facing a legal issue has timely and affordable access to the level of legal help that they need to get a fair outcome. It includes the right to receive legal counsel and access fair and efficient legal proceedings. Additionally, it is noteworthy that non-contentious legal concerns, encompassing document drafting and transactional legal advice, should also be accessible for all. Access to justice plays a significant factor in a nation's livelihood as it creates inclusive growth, improves the investment climate and can increase the general economic performance of a country. However, it's not easy to achieve a desirable level of access to justice, many obstacles including unaffordable expenses, the quantity of qualified legal practitioners, geographical constraints and expediency of legal proceedings has become a hindrance in improving access to justice.
Indonesia still has a long way to go in achieving an appropriate level of access to justice. According to the Hague Institute for Innovation of Law, Indonesia still faces problems such as Legal information and advice that is not readily available and the existing paths to justice take a long time, generate stress and are not perceived as particularly fair. This leads to 71% of people giving up when they try to solve their legal problems. This of course needs to change.
Role of legal tech in improving access to justice
In improving access to justice, legal technology is playing an increasing role in the last couple of years. Around 1.122 legal technology companies were funded between 2013 until 2018, and more is coming. legal technology has led to a cheaper and more convenient legal service for people that are in dire need of legal assistance.
The rise of legal tech companies, such as luminance and Enoron, fuels improvement in multiple fronts of the legal industry. Take Farewell for instance, a company that automates the will of its user. Normally for a person to make a will they must first research what a will should contain, draft the will, find the right lawyer to review the will for potential revision. Farewell increases the expediency of will writing by creating a specific list of questions that the user must answer and then automatically draft the will based on that question.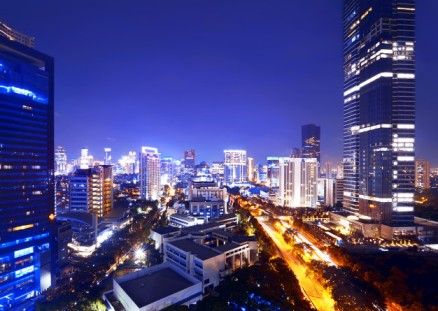 Source: Freepik
Justika
Justika, is an Indonesian legal services marketplace that connects clients with practicing lawyers. It aims to increase the nation's access to justice by making legal services much simpler and affordable through technology
It has assisted in more than 15.000 consultations and assisted clients in solving their problem, predominantly in family law, criminal law and property law. Most Indonesians don't know what to do or where to go when the face legal issues...
Justika creates a platform where potential clients can easily consult their problem via chat with legal practitioners for only $2.00. Seasoned legal practitioners are curated and are ready to be matched based on their expertise and assist clients. During the chat, they are able to recommend add-on services through the platform such as in person legal counselling and drafting important legal documents.
Whereas for the legal practitioners, the hassle of "marketing" themselves by meeting clients with indefinite potentials are over. They simply log in, and continuous leads would come in their app. The clients are also paying from day one. The platform also frees the practitioners from the hassle to prepare a proposal, invoicing or billings.
In the future, Justika will be focusing on extending its product offerings in different legal verticals and completing its value from providing advice to also advocating the clients, on top of doubling down on the effort to reach more and more people in need of justice access.