How to launch a law firm in the midst of a pandemic. Interview with Tugce Avcısert (Avcısert)
1. Why did you decide to create this new legal project?
After working in global organizations and top tier law firms for over 10 fruitful years, I have felt the courage to start a new chapter to provide legal services under my own roof, Avcısert Attorneys at Law. It was always my dream to run a new generation law firm where I can realize my unique perspective and approach. Indeed, I observed the need for an agile, flexible but yet accessible law advice. My vision is being a business partner for my clients to support their sustainable growth by ensuring the compliance with legislations while understanding their commercial needs.
2. How is Avcısert different from other law firms?
Avcısert's background is a perfect combination of senior executive roles at leading law practices and in house counsellorships in multinational companies. This background made it possible that Avcısert has a deep understanding of norms of the corporate world and business from clients' perspective.
Being an innovative boutique legal risk management firm, I promise our clients not only legal advice but also being a long-lasting business partner by rendering solution driven and practical services.
Currently, we have a nice portfolio of top-class clients who are already happy for working with us. During our interactions, we sense that they see the difference and feel our excitement. Among our clients, we have promising start-ups ran by Gen-Z who inspires Avcısert to address legal issues of both the conventional and new generation businesses.
3. What difficulties have you encountered when undertaking this project in the middle of a pandemic?
Each and every crisis rises to opportunities, if one is ready to take advantage of the situation rather than complaining and blaming the outer world, and everything related to it. The pandemic made it compulsory for everyone to isolate from the outer world, where one can face with herself to understand her journey better. So, I comprehended that founding my own law firm is the next thing in my journey. Yet, there were no networking events, meetings, and business meals. This means, the marketing part of launching a law firm could not be done with the conventional way. But, as we all appreciate now, the digital era makes everything easier and faster. Having the opportunity to meet with The Impact Lawyers and conducting this Q&A is a perfect example of today's marketing. Reaching out people is important, yet the tools are even more important. By using the right tools, law firms may create the impact they desire.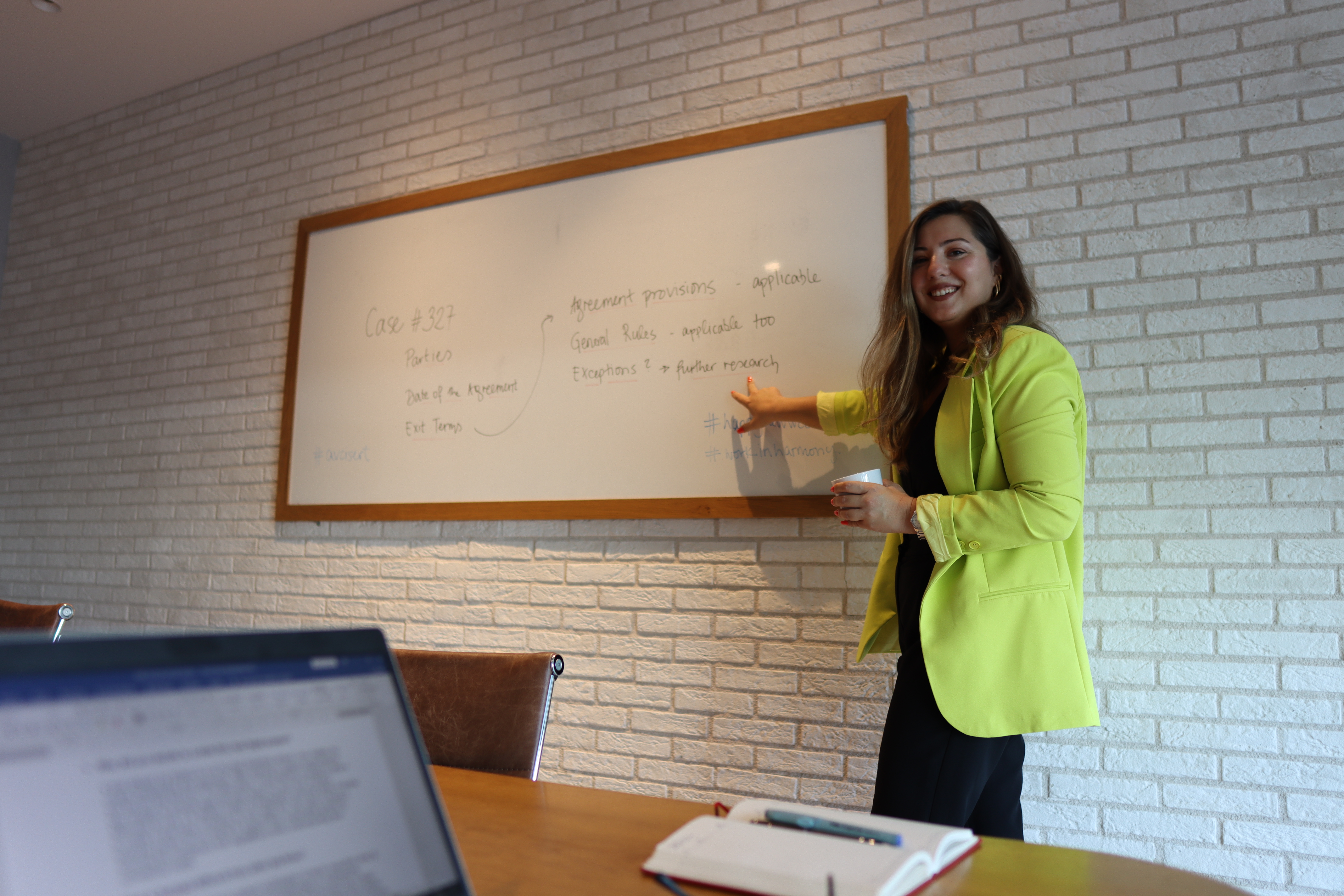 4. Do you use any technological tools to better manage the firm or to automate tasks?
As a first of its kind new generation legal risk management law firm, at Avcısert, we utilize the most recent technological tools to run a paperless private law practice. Our practice deploys cloud storage services for document archiving, tablets and top-notch mobile devices to create digital versions of documents, digital signature software to manage document execution, and finally physical and online file back-up services to secure document security and information security of our clients.
A digital paperless law practice saves time, saves money, improves client experience, enhances firm security and boosts productivity at all levels.
5. What do clients expect from a law firm today?
The world has changed in the last two years and expectations of clients was no exception. Today, top-tier clients expect agility, flexibility and high responsiveness with a tailor-made approach to their problems and commercial goals from their external legal counsels. At Avcısert, due to our multidisciplinary professional background, we are posed to meet the expectations of clients by not only meeting their needs but also by proactively thinking on behalf of them to better manage their legal risk.
6. Which practices do you think are most in demand by clients today?
Our experience with working with best-in-class clients in all industries prove that the following services are in high demand now and in a Post-pandemic World:
• Intellectual property – Given the increasing innovative activity in all industries driven by the tech age developments
• Contract management, corporate law, tax law – Considering increasing numbers of entrepreneurs in all industries,
• Complex litigation
• Immigration – Given the high level of immigrant movement during the last 5 years in the world