The method of success of ... Hogan Lovells
---
Hogan Lovells is a unique firm, born out of the merger of two large US and European firms in 2010
HOW DOES HOGAN LOVELLS DIFFER FROM OTHER FIRMS?
We combine the strengths and experiences of both firms and are one of the 10 largest law firms in the world. We are more than 2,600 lawyers connected in 47 offices and present in all six continents. In addition, we speak 70+ languages and always the language of our clients.
In an environment of continuous change and multiple legal challenges, it is crucial to anticipate. At Hogan Lovells we understand our clients' needs and work as part of their team to solve the most complex legal issues in their sector, locally and globally.
Without a doubt, our five values, set out in the last question, are what differentiate us most from our competitors. All our lawyers are 100% committed to each of them, which is reflected not only in our work, but in the good atmosphere that characterizes us and for which we are known in the industry.
WHICH DEPARTMENTS ARE STRONGEST AT HOGAN LOVELLS?
At Hogan Lovells we have a high degree of sectoral specialisation, which allows us to cover all conventional practice areas but from a perspective that is 100% adapted to our clients' profile.
According to the most important directories in the sector, our most recognized areas are Insurance, TMT (Technology, Media & Telecommunications) and Shipping. All three are located in Band 1 of the latest Chambers Europe 2020 ranking in the category of Spain. They are followed in Band 2 by our Litigation & Arbitration, Environmental and Intellectual Property areas.
Globally, we are a leader in the energy sector with over 60 awards in the Legal 500 and Chambers & Partners, the leading legal directories. We are also recognised in Band 1 in the Life Sciences category and are the only firm to have been recognised as Managing IP's Global IP Firm of the Year for two consecutive years (2018 and 2019).
WHAT DO CLIENTS SAY ABOUT YOUR WORK?
We are one of the largest firms in Spain, recognised in the main rankings and valued by our clients for our ability to understand their businesses and markets perfectly.
We act as a single team, regardless of where we are located and this is something that our clients, without a doubt, not only look for but also value when hiring us. Furthermore, our professionalism, commitment and excellence in everything we do are values that are highly valued by our clients.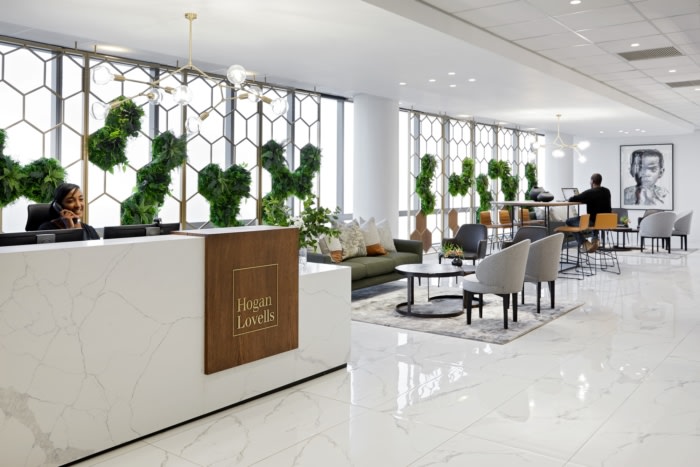 Photography: Elsa Young / Design: Tetris
WHAT VALUES DO HOGAN LOVELLS' LAWYERS REPRESENT?
Our five values represent who we are and the principles that inspire our conduct and ethical values.
- The client comes first: Our main objective is to satisfy our clients, knowing their needs, their lines of business and markets. It is our duty to offer an excellent and innovative service.
- Excellence in everything we do: We combine technical excellence with business focus, maximum integrity and focus on always offering solutions.
- An international team: We are an international team and work together in an atmosphere of partnership and mutual respect.
- Commitment to the firm's success: We strive every day to offer the best results to our clients, and therefore, to ourselves.
- Commitment to society: We are committed to society through pro bono advice and social work; we also promote and support diversity among our employees.
If you want to know more this firm, here.