The method of success of ... DENTONS
1. HOW DOES DENTONS DIFFER FROM OTHER FIRMS?
Dentons is the largest law firm in the world. We have 10,500 lawyers in more than 180 offices on all continents.
However, our goal is not size per se (you can also say: "our ultimate goal is not to be the biggest," but to use this size to better serve our clients. The polycentric nature of Dentons provides our clients with a competitive advantage. We find the right lawyer and team to help them solve their specific needs. We are able to work in a more agile and culturally sensitive manner without having a central location or dominant culture that conditions us.
2. WHICH DEPARTMENTS ARE STRONGER AT DENTONS?
Dentons' core practices are Energy, Corporate/M&A, Finance, Banking, Real Estate and Litigation.
We have also recently strengthened our Labour practice, as well as our Compliance, Environmental and Tax practices. Globally, Dentons is particularly well known for its Energy and Pharma areas.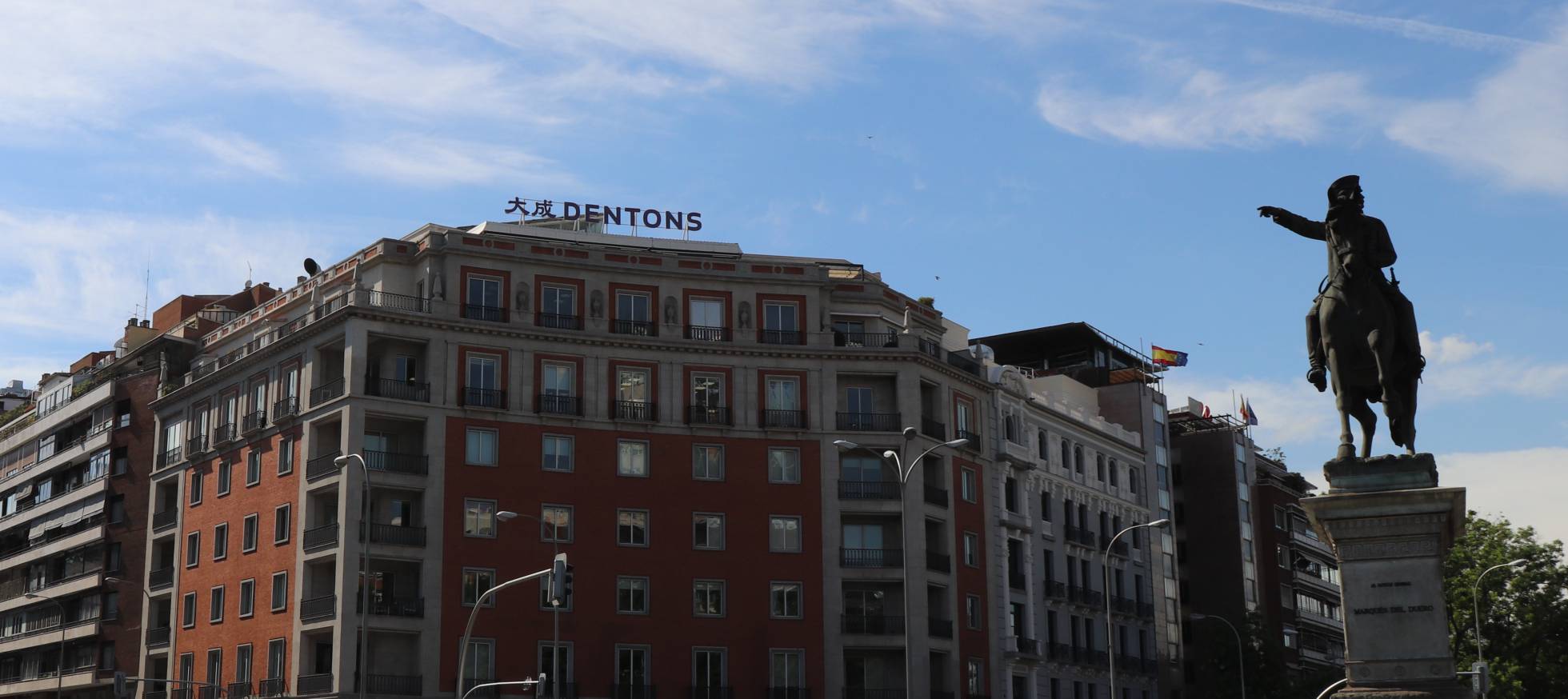 Dentons' office located in Madrid (Spain)
3. WHAT DO CLIENTS SAY ABOUT YOUR WORK?
Our clients highlight the professionalism and sound knowledge of our lawyers who are able to provide comprehensive and proactive advice with the best results.
They appreciate that, despite our international dimension, we are able to work with personalised services geared to the specific needs of each client and situation.
In short, our lawyers provide excellent service, are proactive, understand the needs of the client, generate confidence, identify possible contingencies that are not always evident and provide practical and efficient solutions.
4. WHAT VALUES DO YOUR FIRM'S LAWYERS REPRESENT?
At Dentons, our values are a very important part of the firm's culture.
There are five main values that unite and define us:
Firstly, we are PARTNERS, we cooperate as cross-border teams, in the different practices, to achieve the maximum value of the firm to our clients.
Secondly, we are MULTIFUNCTIONAL. This means, on the one hand, that we do not have a headquarters or dominant culture, we are simply integrated into local cultures and, on the other hand, that we are firmly committed to inclusion and diversity.
Thirdly, we have a VISION FOR THE FUTURE, we constantly look ahead trying to bring innovation and different solutions to every operation we are involved in.
Fourthly, we focus on CREATING VALUE, helping our clients to achieve their business goals.
And finally, we are PASSIONATE ABOUT OUR WORK, we are committed to a common project and we bring enthusiasm and energy to our daily work.
For more information about Dentonds, click here.