Legal Innovation Flourishes in Kazakhstan
AIFC's Seven Pillars Law collaborates with Singapore's GLS Group to deliver ground breaking legal innovation to Kazakhstan and Central Asia.
Seven Pillars Law, one of the most advanced law firms in Central Asia, has taken another huge stride in the Kazakhstan legal market through its association with Singapore's GLS Group, the leading global legal industry innovator. Seven Pillars will be the exclusive partner of the GLS Group in Kazakhstan. 7Pillars, in association with GLS Group, will now extend a new reality of cost accessible legal support and innovation to businesses in Kazakhstan and across Central Asia - one of the most dynamic legal markets in the world.
Through 7Pillars' base in the Astana International Financial Centre, the firm will be supporting businesses and individuals operating in Kazakhstan and across Central Asia. Since 2013 the GLS Group has been transforming the global legal industry by enabling businesses to access the legal support they require whenever and wherever they need it, on truly sustainable terms.
The GLS Group has not only brought the cost of world-class legal support down by 80%, it now offers more than 290 legal support solutions enable businesses to dramatically enhance the capabilities of their in-house legal teams. GLS is now the largest alternative legal services firm in Asia. Headquartered in Singapore, it has over 400 lawyers and established alliances in the US, Europe, Africa and Asia.
Some of its best-known clients are Etihad Airways, 3M and the Emirates Investment Authority. Speaking of the association, 7Pillars' Co-founder Mark Beer, OBE said "As Kazakhstan's first decentralised law firm, providing innovative, client-centric solutions to our global clients, the collaboration with the GLS Group allows us to stay at the cutting edge of law and business.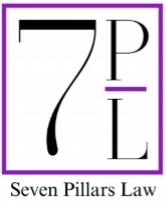 The collaboration between Central Asia's most modern law firm, 7Pillars, with the world's most advanced developer of Legal Technology, GLS, allows both organisations to offer clients access to innovative legal support on a global scale." Kim Siegel, who co-founded 7Pillars with Mark said "7Pillars is unique in its ability to help its clients. 7Pillars' lawyers have worked in big law and big business, in the East and the West, in Government and in private companies, and in judiciaries and arbitration centres. No other firm in Central Asia can bring the same experience and solution orientation, combined with a commitment to innovation and client focus.
I'm delighted to be working with GLS to bring world-class solutions to our clients and the region." GLS Group Managing Director, Matt Glynn, said "We are delighted to be working with 7Pillars, one of the most advanced law firms in Central Asia, working out of the region's most sophisticated financial centre, the AIFC. Our tie-up with 7Pillars is really important for business in these markets. It is a fact that most legal industry innovation has been funded, developed and is focused on the domestic US legal market.
This has made it difficult for non-English speaking countries to derive benefit. GLS Group is about global accessibility to legal support and together with 7Pillars we can make true legal industry innovation, adapted to the specific needs of Central Asia, the new norm." Singapore based GLS Director of In-House Digitisation, Nicholas Brocklebank added, "Not only does 7Pillars bolster our global execution capabilities, but it enables us to accommodate a very clear preference amongst clients in these jurisdictions to receive the support that is both linguistically and culturally aligned."
The GLS Group, together with 7Pillars, will not only provide an enhanced ability for businesses to transact into and out of these jurisdictions, but it will also systematically adapt many of the leading legal productivity solutions available on the GLS Legal Operations Centre into the Russian language and to accord with Central Asian market practice.