How digitisation optimises your workflow: the case of Best Best & Krieger with BigHand
Digital transformation, while sounding somewhat hackneyed by now, is a factor affecting the vast majority of law firms. Best Best & Krieger (BB&K) has made it a priority to digitise and automate its procedures, as well as to set flexible hours for its lawyers.
This US firm has been able to adapt to the great change that has taken place over the last two years, and has achieved this in part thanks to the implementation of BigHand Workflow Management software, which helps to optimise the organisation and management of internal tasks.
Today, the firm has a centralised secretarial team, has shortened the execution time of tasks, eliminating task overload and has prioritised talent, remunerating those professionals who stand out for their performance.
"From investing in technology to improving processes, we are looking to make everything as effective and efficient as possible," says Jamie Zamoff, BB&K's chief operating officer. Zamoff warns that the road has not been easy: "In many ways, innovation has been hampered by traditional ways of thinking".
The firm is proud to have benefited from BigHand's support, which has helped it improve workflow and manage its staff fairly. "A new approach has been crying out for a new approach; a way to improve the workflow of tasks that is digital-first and data-driven," admits Zamoff.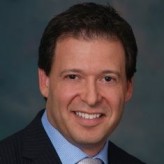 Jamie Zamoff
This software was implemented by the firm in late 2020, when the pandemic was still ravaging much of the world. Today, the task log is logged by the secretarial team and a coordination team monitors the global job board.
In this way, when this team detects that a professional has been assigned too many tasks, the task is reassigned to another colleague with a less crowded schedule.
"It has helped us optimise task management and helped our geographically dispersed teams collaborate better," says Zamoff.
Another of the great qualities of this digital tool is the monitoring and planning of the work of professionals working from home. From now on, the firm's managers know what work each lawyer is doing and how busy their schedule is, allowing them to adopt a hybrid and flexible working environment.
The BigHand platform has recently published a report to more than 900 legal management professionals which clearly shows the change in mentality that has taken place in law firms after the start of the pandemic:
- 77% of firms have established a flexible calendar for their lawyers.
- 58% of firms allow their employees to work from home 3 or more days a week.
- 43% of firms say that facilitating hybrid working is a top priority.
- 43% of firms plan to implement a workflow process in their organisation in the next 2 years.
You can read the full report here.