Discover REAL, the platform that promotes racial equality among international lawyers
This interview of Kabir Duggal (Senior International Arbitration Advisor, Arnold & Porter LLP), Dana MacGrath (Investment Manager and Legal Counsel, Omni Bridgeway), and Rekha Rangachari (Executive Director, New York International Arbitration Center) explores the establishment of a new arbitral body to promote racial equality in international arbitration – Racial Equality for Arbitration Lawyers (REAL). Duggal and Rangachari, together with Crina Baltag (Senior Lecturer in International Arbitration at Stockholm University), are Co-Chairs and Co-Founders of REAL. MacGrath serves as Strategic Advisor and Steering Committee Member.
What is the main purpose of Racial Equality for Arbitration Lawyers (REAL)?
Racial Equality for Arbitration Lawyers (REAL) was created in 2020 to facilitate a collaboration of international lawyers in international arbitration. We provide a platform for dispute resolution stakeholders to engage on topics of racial diversity directly, candidly, and respectfully. In recognition that today international law is one of the most dynamic, specialized areas of law, and where cross-border disputes naturally involve a broad array of cultural identities and languages, racial diversity is central to this roundabout. Race and REAL target the intersectionality of definitions, understanding and acceptance of diversity.
In founding REAL, we are inspired by earlier diversity leaders in the field focused on gender diversity (i.e., ArbitralWomen and the Equal Representation in Arbitration (ERA) Pledge). REAL aims to address inequities with respect to racial equality among legal practitioners, with a focus on arbitration practitioners and arbitrators. By way of example, REAL seeks to respond to the concerns underlying recently published reports in 2020 about diversity challenges, such as The Time Is Now: Achieving Equality for Women Attorneys in the Courtroom and in ADR published by the New York State Bar Association and The Hurdles, Hassles, and Heartaches of Achieving Long-Term Legal Careers for Women of Color published by the American Bar Association (ABA), amongst others, to create increased representation for racial minorities, and in time, racial parity. Indeed, Resolution 105 by the ABA urges "all users of domestic and international legal and neutral services to select and use diverse neutrals."
REAL Co-Chair Rekha Rangachari explains with respect to REAL, "Together, we will ensure that our diversity advocacy efforts reflect the vibrant and diverse community of arbitration stakeholders that join REAL. Together, we can achieve dialogue, action, and change. Together we can capture and share the stories of talent, dynamisms, and industriousness."
Is racial equality a prominent topic in law firms?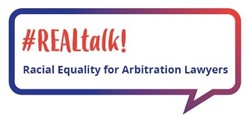 The issue of improving racial representation exists at all levels of law firms and is a challenge just like the challenge of gender equality. Indeed, a prominent U.S. non-profit National Association for Law Placement (NALP) noted in its 2019 Annual Report (2019 Report) that "just 1 in 5 equity partners were women (20.3%) and only 7.6% were people of color." Clearly, these are very troubling statistics. The 2019 Report also noted that "Women of color continued to be the most dramatically underrepresented group at the partnership level", highlighting the need for focus on issues of intersectionality (intersection of gender and race). Similar reflections can be found in other countries including UK, Canada, Australia, among others.
Recent initiatives have launched to incentivize law firms to move the diversity needle and track progress, such as the Diversity Labs Mansfield Rule. Approximately 100 law firms display a Mansfield certification, noting striking statistics: "65% of firms reported that more underrepresented lawyers were appointed or elected to their Management/Executive Committee than prior to adopting Mansfield and 63% of firms said they have increased the percentage of underrepresented lawyers promoted into equity partnership since adopting Mansfield."
In light of recent events in the United States focused on racial injustice, there has been a greater spotlight on racial issues. More than 240 firms have joined the Law Firm Anti-Racism Alliance. Such efforts undoubtedly will help raise the consciousness. However, it remains to be seen whether law firms will "walk the walk and not just talk the talk."
What are the goals of REAL?
REAL is focused mainly on access (i.e., providing everyone an equal say in our international process) and advocacy (i.e., building awareness and spotlighting the lack of diversity in our field), aiming for global inclusion and cooperation.
Launching in January 2021, we begin a process that can have far-reaching effect and impact for all lawyers. Subcommittees will focus on advocacy, mentorship, community building, networking, conferences, events, and publications, addressing diversity in general and racial diversity in particular. REAL Co-Chair Kabir Duggal observes "REAL is intended to be a safe space where everyone is welcome. If you self-identify as a racial minority, we welcome you; if you self-identify as an ally who wants to progress change, we welcome you."
REAL also wants to make a material difference by advocating for greater racial representation. The idea of regularly having international arbitral tribunals with racially diverse lawyers is still a distant reality. This needs to become commonplace. How do we get there? We do not have all the answers yet, but will listen to our Steering Committee, Ambassadors, Members and Allies.  
When REAL will get real?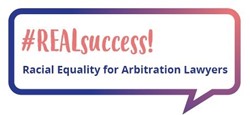 We formally launch on 18 January 2021, not coincidentally the date on which Martin Luther King, Jr., is honoured annually in the United States. We are motivated and inspired by the clarion call of Martin Luther King, Jr., "I have a dream that my four little children will one day live in a nation where they will not be judged by the color of their skin but by the content of their character."
We invite those interested in supporting REAL's objectives to register for our launch – two events on the morning and afternoon, respectively, Eastern Standard Time, to ensure the possibility for participation from around the world: Session 1 from 9:00-10:30 am EST and Session 2 from 5:00-6:30pm EST. At the launch events, global leaders will deliver inspiring keynotes on diversity followed by networking sessions involving all participants.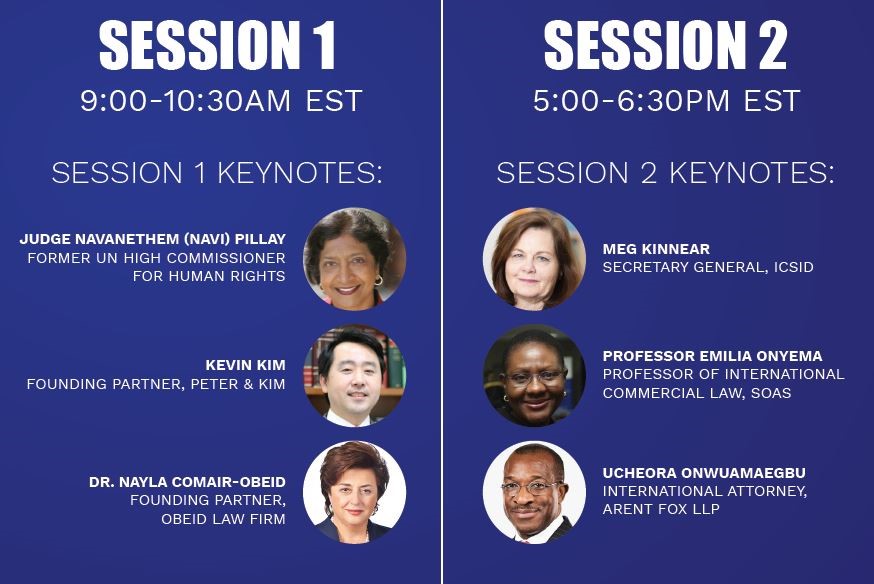 However, the work of REAL is just beginning. We have a varied set of issues to consider, including systemic racism, implicit bias, casual racism, and issues of intersectionality more generally. Therefore, we believe the work of REAL will evolve on a continuum. We hope to gain more and more engagement from the international community and encourage all stakeholders to strive harder and think deeper on diversity issues.
How is REAL organized?
REAL currently is led by three Co-Chairs: Professor Crina Baltag, Rekha Rangachari, and Dr Kabir Duggal. Additionally, Dana MacGrath serves as Strategic Advisor and Member of the Steering Committee. Importantly, the global Steering Committee, of which the Co-Chairs and Strategic Advisor are a part, has been involved in the development and launch of REAL since its inception. The active role of the Steering Committee is reflective of REAL's philosophical emphasis on the strength of working together as a community and tapping the diverse experience and views of a global cross-section of the international law community as well as racial diversity.
The REAL Steering Committee is comprised of a global list of diversity leaders taking into account gender, geographic representation and ethnicity, as well as issues of intersectionality. The Co-Chairs and Steering Committee are supported by REAL Secretaries – a core group of younger REAL members who have worked, and continue to work, tirelessly and with inspiring dedication to make REAL a reality. Additionally, Sneha Ashtikar from Jus Mundi volunteered hundreds of pro bono hours as REAL's Director of Social Media & Engagement. Similarly, Bogdan Onin has devoted substantial time creating our website. We acknowledge with gratitude their important contributions.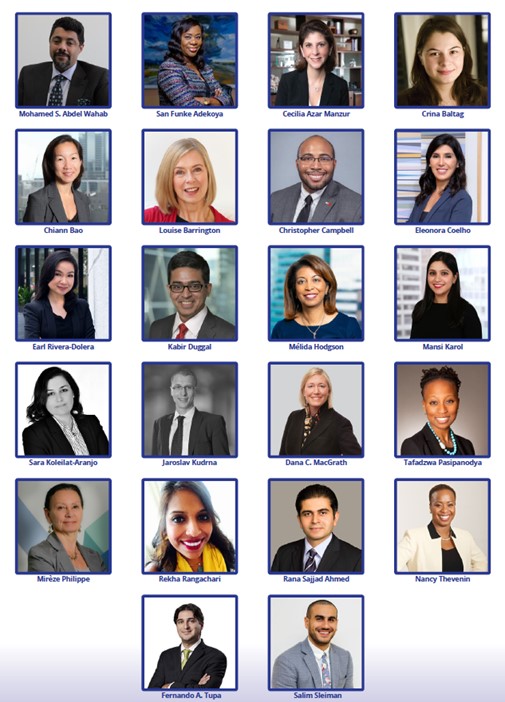 Even before its formal launch, REAL has received the support of more than 50 partner organisations from around the world. We also have REAL Ambassadors who are global leaders that support REAL in their respective jurisdictions.
Ultimately, the core constituents of REAL will be our Members (membership is free). Consider signing up for REAL here.
What will be the first initiatives that REAL will do?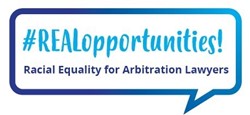 In light of our twin objectives of access and advocacy, we have some exciting initiatives we plan to launch immediately. Towards our goal of "access" we have reached out to our REAL Partners to see if they can offer scholarships to our members.
For example, one REAL Partner, Jus Mundi, will provide three scholarships for a year's free subscription to their global legal database, focusing on members from Africa, Asia, and Latin America. Jus Mundi is the world's largest and most comprehensive database dealing with public international law and international arbitration.
Another REAL Partner, Global Arbitration Review (GAR), will offer three complimentary seats to its upcoming GAR Interactive Women in Arbitration on 2 February 2021.
We are also developing a mentorship program to connect the rising Members with leaders in arbitration, tapping existing relationships and avenues to create greater access. Further, we have several local and regional events in development to ensure REAL gains access across and within jurisdictions.
Finally, we are in the process of coordinating REAL's global partnership with arbitral institutions and organisations. We believe these collaborations will help towards building consensus and raising consciousness around racial issues in a similar manner to the work ArbitralWomen has done for gender issues. Dana MacGrath, REAL Strategic Advisor and Steering Committee Member, notes "REAL has the opportunity to bring together the many voices in the international community who wish to support racial equality and together make meaningful change. We should seize upon this opportunity when the world is focused on this important challenge. It is not surprising that more than 50 organisations have already committed to supporting REAL— racial equality is a key issue for all of us." (Logos of supporting organisations are available on the REAL website).
Is the legal sector, in general, aware about racial diversity?
Recent events emanating largely in the US and the UK have indeed placed a spotlight on the issue of racial diversity. However, as the statistics above demonstrate, we are, as members of the legal sector, falling woefully short of true racial representation. As the ABA notes in its 2020 Model Diversity Survey (providing the U.S. as a representative example):
Diverse individuals' representation in the U.S. population is not commensurate with their representation in the legal profession. . . .

The lack of diversity within law firms does not appear to be a pipeline issue:
➢ Women constituting half of law school graduates.
➢ People of color constituting a quarter of law school graduates.
➢ Women and people of color make up 45% and 22% of law firm associates, respectively.
Moreover, anecdotal evidence repeatedly confirms that there is a general reluctance, and even fear, to engage with racial issues. For an international practice like ours, this is a troubling reality. The legitimacy of international arbitration requires that it reflect the international nature of our practice.
2021 will bring to the legal sector…?
2021 will be a challenging year when the aftereffects of the pandemic will be felt more acutely, even as things slowly resume towards normality with abatement of the pandemic (through vaccines and other measures). We may see a spike of commercial disputes stemming from the pandemic involving claims of force majeure and impossibility. The impact across industries will be more tangible as the year progresses; while almost every industry has been impacted, undoubtedly some will be more adversely impacted than others. Beyond the pandemic, while the UK-EU have negotiated the trade agreement, we will see the impact of Brexit as we move forward in 2021. Other political and economic developments around the world have yet to fully play out.
One might think that social justice efforts and progress would be put on hold because of the pandemic and increasing global political tensions. However, throughout 2020 while the pandemic was raging, many diversity initiatives were launched. We have every reason to believe that on the diversity front, the quest for gender parity in arbitration will continue to remain a key goal. Similarly, issues of racial representation will continue to remain front of mind as racial equality becomes increasingly important. Indeed, the events in the United States with the storming of the U.S. Capitol on 6 January 2021 highlight how sensitive the issue of race remains.
REAL hopes to address all forms of diversity, not only racial diversity. These include for example less abled issues, LGBT issues, mental health issues, and linguistic diversity. Finally, we highlight the need for specific focus on intersectionality (i.e., individuals that have more than one characteristic of diversity, e.g., women of color). Intersectional individuals often fight multiple battles of diversity and need special consideration in our global mindset.
Since its inception, the leaders of REAL have aimed high. We hope to incrementally achieve success in many areas of diversity, focusing first and foremost on racial equality. Please join us, join REAL, if you wish to contribute to these efforts.