Discover 'Lidera tu Futuro', a programme organised by AJA Madrid and Diferencia Legal
The Madrid Young Lawyers Association (AJA) and Diferencia Legal, a legal marketing, legal communication and business development consultancy, have joined forces to promote 'Lidera tu Futuro', a training and strategy programme for legal professionals who want to take a step forward in their positioning in the legal sector or create their own firm from scratch.
The programme, which begins on 3 March with the support of Lefebvre, will include 8 sessions given by leading professionals in the sector between March and July, from 18:30h to 20:00h. In total, 12 hours of free training in online format to maximise job opportunities for legal professionals, enhancing the skills and knowledge they need to differentiate themselves and compete.
The President of AJA Madrid, Alberto Cabello, states that "with this programme we not only aim to consolidate knowledge, but also professional skills that are not taught in university curricula. Lawyers must adapt and acquire them as soon as they enter the labour market".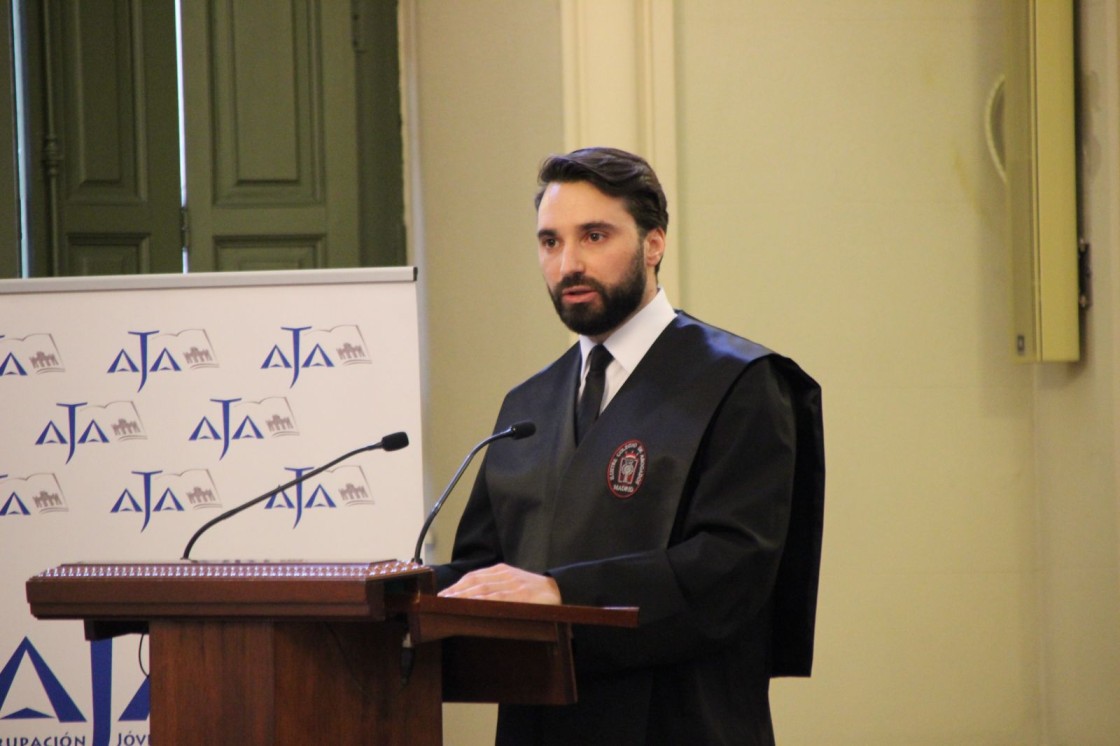 Alberto Cabello / Source: ICAM
For David Muro, partner at Diferencia Legal, co-organiser of the programme, "it is vital to have a clear strategy and not to take false steps when setting up a new office. Especially at the beginning, time is money, and we see how many firms drift without a strategy. Business development actions, communication and marketing must go hand in hand, they are your allies; it is not an accessory and more and more lawyers are realising this".
Lidera tu Futuro is designed for lawyers and jurists who are in their first years as members of the Bar or who are interested in learning about entrepreneurship and the experience of developing and implementing their business. The aim of this programme is to learn how to choose a business model, how to work on its marketing and how to communicate in order to improve client acquisition and loyalty.
"Lawyers and their firms, of all levels of experience and sizes, are increasingly demanding more training from us because they are realising that they cannot afford to lose their way in a legal sector that is more competitive than ever. Word of mouth has long since ceased to be the successful communication strategy in the legal sector in Spain, so differentiating and positioning yourself is crucial," says Alfonso Everlet, partner at Diferencia Legal.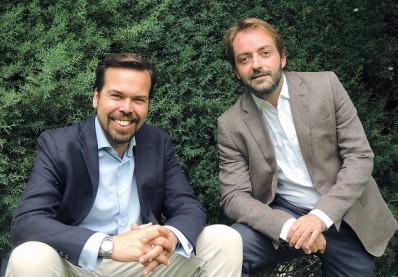 Alfonso Everlet y David Muro / Source: Diferencia Legal
In Spain, most lawyers are self-employed and 90% of firms are made up of three or fewer professionals. "It is increasingly necessary to have knowledge of digital marketing, to know how to be an entrepreneur in the legal sector and to have, or at least know how to surround yourself with a team that has knowledge of personal branding, corporate branding and business models," says Alberto Cabello, whose group represents around 25,000 practising and non-practising lawyers.
According to Agustín Born, Lefebvre's Director of Communications, "for our company it is a duty to support the legal profession with the best training, knowledge and technical solutions, so that they can be competitive and carry out their work in the most efficient way. Doing so through the 'Lidera tu Futuro' programme is the best option.
The programme will end in July with the presentation of diplomas to the participants who complete it, during which they will be able to enjoy a face-to-face networking day with numerous professionals from the legal sector.
There will be limited places in this project, so you will have to register through the following link.
About the programme
Lead your Future' programme
3 March from 18:30 h to 20:00 h: "Entrepreneurship in the legal sector: first steps to start up your business and forms of organisation". By Mario Alonso Ayala, President and co-founder of AUREN.
17 March from 18:30 h to 20:00 h: "Draw your strategy: who you are and who you want to become in the legal market". By David Muro, partner at Diferencia Legal.
30 March from 18:30 h to 20:00 h: "Make yourself known with limited resources: launching your brand". By Francesc Domínguez, expert in personal branding.
27 April from 18:30 h to 20:00 h: "Harness the power of networks: position your work strategically". By Sara Santos, partner of Venize Comunicación.
11 May from 18:30 h to 20:00 h: "The media and the legal profession: your content and successes within everyone's reach". By Patricia del Águila, journalist and head of media relations at Diferencia Legal.
25 May from 18:30 h to 20:00 h: "What digital tools can make your path easier: Innovate to differentiate yourself". By Rocío Ramírez Torres, expert in legal innovation.
29 June from 18:30 h to 20:00 h: "Consolidation and business development: make your client fall in love and build loyalty". By Óscar Fernández León and Diferencia Legal.
In July: Face-to-face round table on the challenges of the future of the legal profession, accompanied by a presentation of diplomas to those who complete the training sessions, followed by a networking event.