BCLP moves office in Paris
Previously spread over two sites, BCLP is bringing its teams together in a single location. Lawyers and staff will benefit from a qualitative and collaborative environment adapted to contemporary working methods.
"This move is a real boost for the firm. It allows us not only to consolidate our recent growth but also to look forward to the future with confidence. We have been working on this project for several months and every detail has been thought through to best accommodate our team, which has grown from 20 to 90 people, including 70 lawyers, over the past two years," commented Olivier Mesmin, co-office managing partner.
BCLP's new offices, located in the Liberty building, will occupy space on several levels for a total of 3,300 m2. With open and bright spaces, BCLP offers its employees the opportunity to be more mobile by encouraging the sharing of experiences and synergy between teams thanks to several collaborative spaces. With nine meeting rooms and internal work lounges, as well as a wing dedicated to welcoming clients with modular spaces, this new space is a place to work, as well as a place for meetings and exchanges between teams and clients.
"With this new space, we are providing our teams and clients with optimal conditions for working on site in terms of quality, accessibility and collaboration. The offices and reception areas have been designed to encourage conviviality, teamwork and knowledge sharing," said Constantin Achillas, co-office managing partner.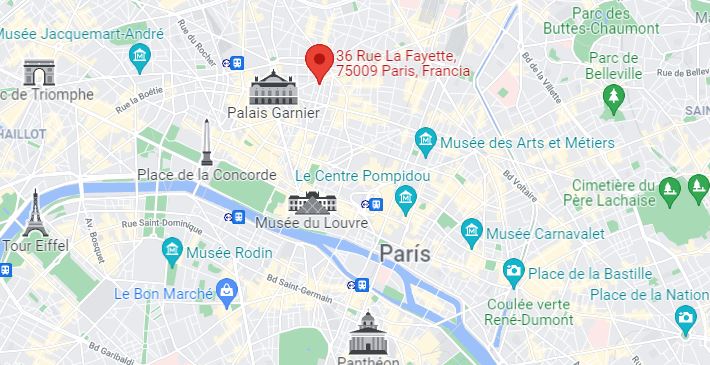 About the building
The Liberty building at 36, rue La Fayette in the 9th arrondissement of Paris combines an address in the heart of the new Parisian business district with the Haussmannian style which, in its time, gave Paris its modernity and still gives it its uniqueness today.
This 10,000 m2 building has been completely redesigned by Bouchaud Architects. In addition to a triple-height reception hall bathed in light thanks to a large central glass roof, the volumes offered by the building are deliberately uninterrupted in order to support contemporary working methods.
With three adjoining streets, La Fayette, Le Peletier and rue de Provence, the building benefits from optimal accessibility (transport and train stations). It complies with all environmental standards and a careful choice of materials has been made to guarantee a low impact on the environment and good air quality for the occupants.