Asian leadership: two reasons why the Asia-Pacific region will be prosperous to invest
Keeping an eye on Asia's future: 4 of the 5 largest economies in the world will come from that region in 2024.
If there is currently a region in which to invest, it is the Asia-Pacific. According to the World Bank and the Global Fund International, the five economically largest countries will be China, India, Japan, Indonesia and the United States.
These are the circumstances that could prove this prediction:
- The middle class is on an incredible rise.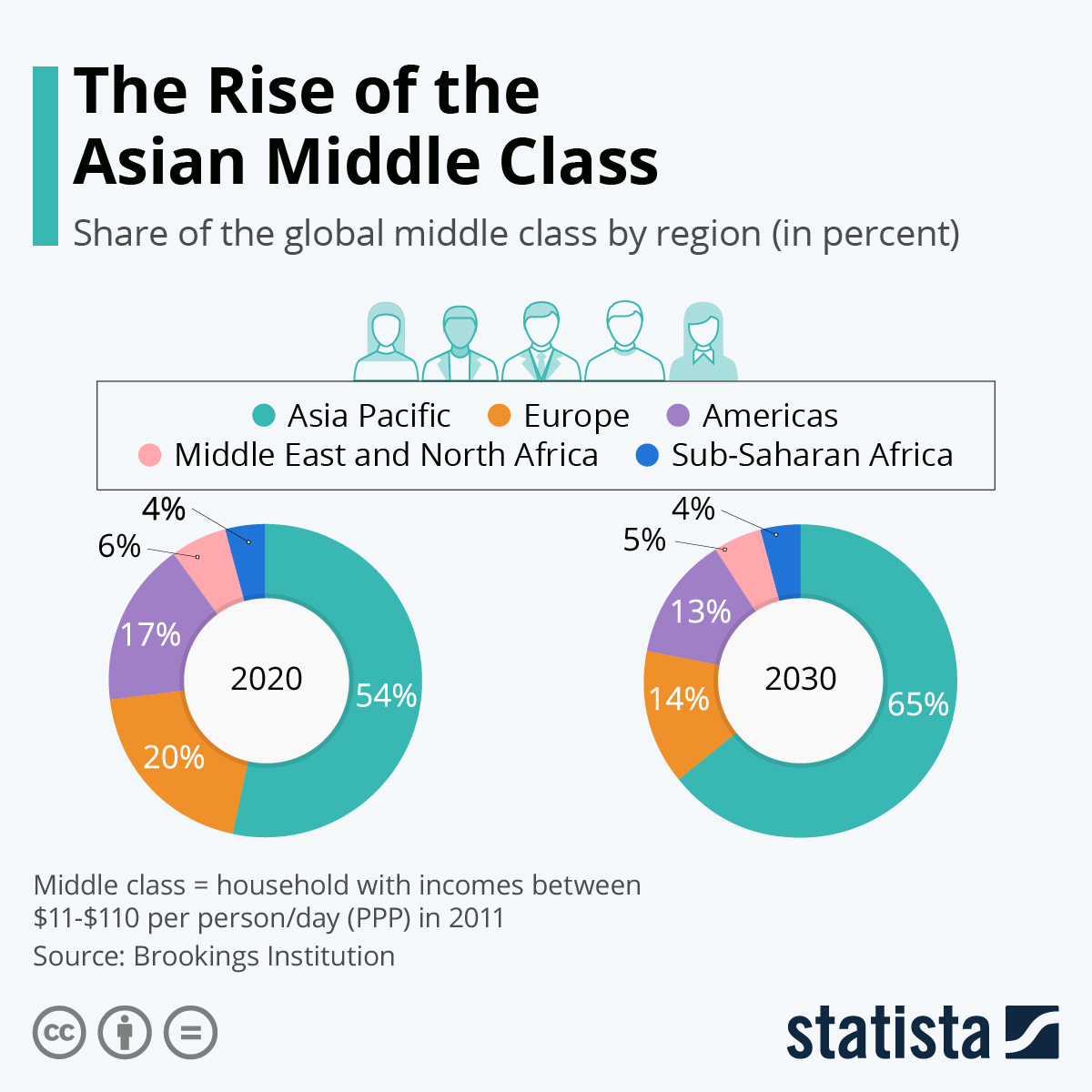 - The rising data on Gross Domestic Product (GDP).