A Partner From Start
Meet John. He started working at a reputable mid-sized law firm in the United States three years ago and achieved a senior associate level. He is grinding out his hours, rarely experiencing anything resembling work-life balance. At the Firm where he is currently working, the average time to achieve the lowest partnership level is six years from starting as a junior associate. That is – average. Some make it in five, some only after seven or eight.
Some colleagues got their junior partner status as a perk when their legal team moved in from another firm because the team leader and the transfer star conditioned it. In any case, John has his eyes on the prize. Not that his current salary is inadequate, but it's still a matter of status as much as income. John is killing it in every sense - delivering tons of billable work, bringing in some clients, even successfully managing minor projects. He is out there, fighting it out with the best there are.
Fast forward three years. John feels stuck. On average, he gives around 70 hours of his time each week to the Firm. He sees no end to this hamster wheel. A few of his colleagues, who started around the same time as John, did get promoted. More of them didn't, as expected. Some left the Firm (either by getting fired or quitting) and started working in other firms or their own practice, and some remained as associates. John is aware that his enthusiasm is nowhere near those levels from a few years ago, but he compensates that with his experience and ability to produce more in less time. Some of John's colleagues have amassed an impressive book of business, wrestling, and even walking over their coworkers for every opportunity to appear shiny in front of the senior partners. John is not that type of person. He wants to do better in life, and his ambitions are high, but he is not ready to leave scorched earth behind him to advance in life. Yet, no one can deny that John did very good. If he were a betting man, he'd bet on him being one of the best in his class of associates.
One day, John gets a call from Ahmed, a senior partner and head of the Firm's HR department. "Come over to my office tomorrow bright and early." John's heart skips a few beats. Finally, everything he worked for all these years is coming together. It's his time. The World is John's oyster.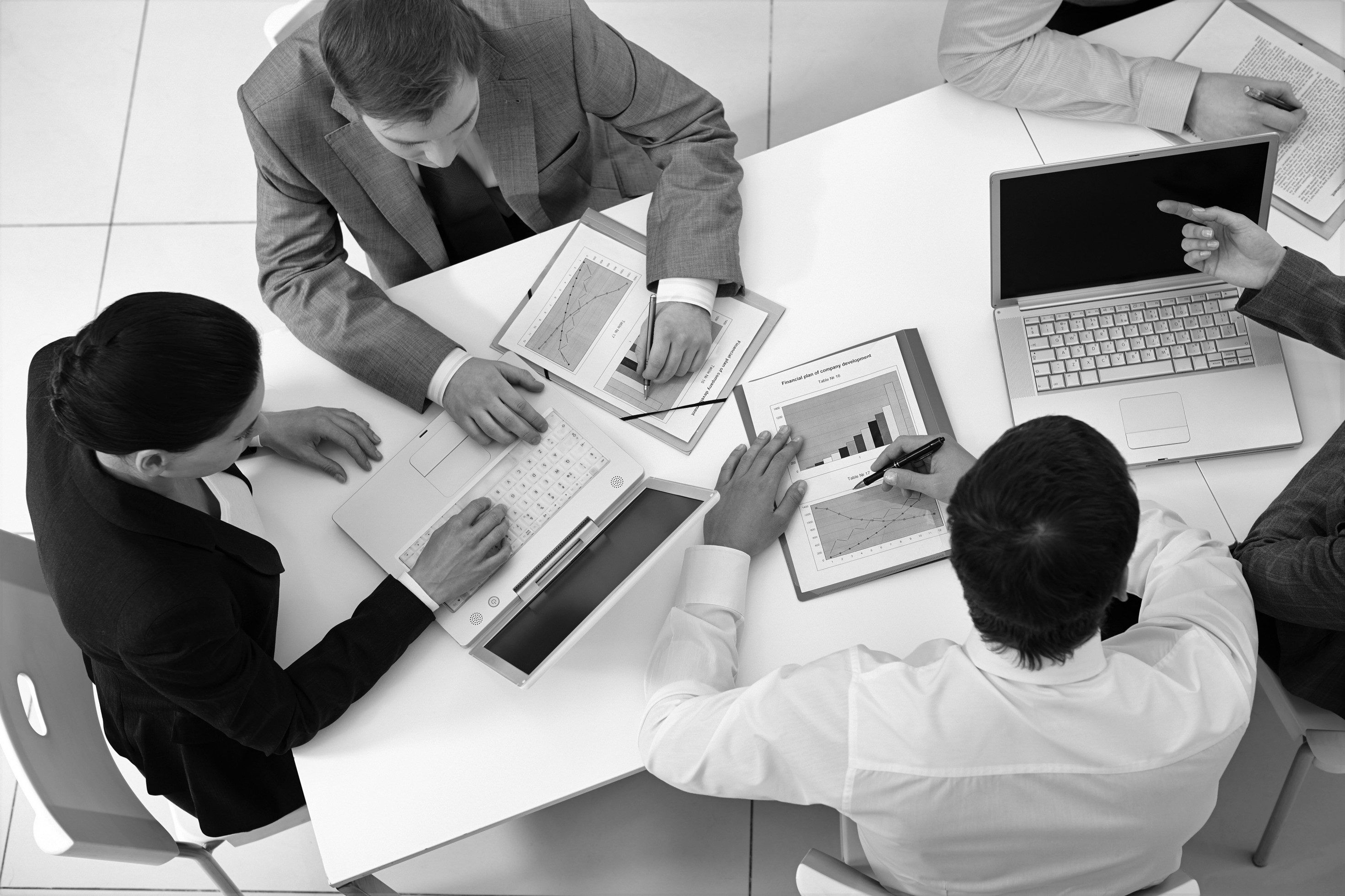 The next day, around noon, John is staring blankly at his computer screen. It still hurts. Everything John thought of himself, and the Firm, was wrong. "You are simply not aggressive enough," Ahmed told him as the news was delivered. "You are a great worker, and delivery is of top-quality; your billing is OK, but that is mostly it from you." John turns all those words around in his head. In essence, he is told he is nothing special. Or, at least, not that special the Firm is looking for. "A few years ago, you looked like a sure bet, from what I see here," Ahmed commented on John's past results. "But since then, you stagnated and even regressed in some metrics. What happened to you?" John starts to clear his desk slowly, feeling the pain of Ahmed's disappointed look. Not only did he not get his promotion, but he was also informed that his further services are no longer required in the Firm as they are in 'transition' (meaning, they are hiring a new batch of junior associates and getting rid of some of the older ones who didn't make the cut).
It is abundantly clear what happened to John. Even though he was highly motivated, had enough skill and ambition, and had a clear idea of becoming a partner, the grind and constant unrealized expectation of crossing the line killed his motivation. Not being one of the sharks or brownnosers, he wanted to achieve his status through hard work and creating honest relationships within the Firm and with his clients. He did all that, and yet he failed.
Now, meet Brianna. Brianna has been working for the last year and a half as a trainee solicitor in one of the newer and more advanced Firms in the United Kingdom. She is working very hard, shooting for the stars. In half a year, Brianna should be ready to become a full-on solicitor. From the moment her traineeship is over, if she satisfies the senior Firm management, she will not only become a licensed practitioner but a junior Firm partner as well. She was given a choice of remaining as merely an employed solicitor or accepting the junior partnership. Jeremy, the senior partner, explained the choice as follows: "Do you want to earn a salary, or do you want to earn money?" Though Brianna never saw money as the primary incentive for working in law, she found the question to be very true to her vision of what is being chosen – does she want to be just another cog in the system, or does she want to be the crank?
Three years later, Brianna is still loving her job and doing better than ever. The Firm is doing great. Her status is rising within the Firm, already being treated almost as a senior in her early thirties, and she is receiving more than her fair share of dividends each year. A new generation of junior partners is already arriving. Even though there are more and more of them, it doesn't seem to dilute what was initially promised to her and what she expected to get from her position, and the amount of work she is putting in. Brianna is even more motivated than before, seeing how her effort and work are reflected in her earnings and status.
While the two introductory stories are quite stereotypical presentations of diametrically opposite experiences a young lawyer can have in the world of legal services, there is a myriad of in-betweens or even completely inversed examples that could be used to advocate any system. However, the idea of early-onset partnership is nothing new or revolutionary. It is just that it never caught on in the past due to law firms' virtually unchanging hierarchical structure.
The pyramid was (and largely still is) there for a reason - to protect the top and function as a lighthouse to all those aspiring to rise in the ranks. For each step ahead, there was less and less room to get ahead. To avoid the clutter and too many bodies trying to squeeze in through the narrow doorway, each of the promotion levels is commonly very strictly guarded by those above. While the senior partners need to care about the firm's continuity, they also tend to closely watch their backs to avoid getting shunned in the process of rejuvenating the firm. As firms grew in numbers and stretched across borders and even oceans, the numbers in each rank grew, and some mid-way levels were created (such as local partners, international partners, national managing partners, etc.), but the general structure remained. The pyramid was always a perfect geometric shape, even if some lesser peaks protruded from the sides here and there.
However, in the last twenty years, and especially in the last five years, the disruption of the entire legal services industry (or even the world of business as such) has begun to shift some minds into new directions. And, as always, the change rarely came from the top.
The first signs of 'trouble' came when the first so-called alternative service providers entered the market. Platforms like Rocket Lawyer and LegalZoom (listed since June 30th, 2021) changed the way people perceived the law industry. It became far easier to get basic legal assistance, and prices of some services plummeted with the rise of automation. Old models needed to be quickly shifted and revamped. While in 2005 a rare law firm even thought about technology as anything but a useful auxiliary tool, in 2021 there is practically no serious Big Law firm without some sort of legal tech incubator, dedicated technology department or some other type of absolute recognition of the importance of the technology in their future development and evolution.
Besides giving us a choice of many new useful (more or less) tools for providing faster, more efficient and, in some cases, cheaper legal services, the technology also gave us an unprecedented ability to collaborate in new and (for some) exciting ways. For the first time ever, a young lawyer who wants to work on a bigger scale is not forced to grind and elbow through the ranks of some international law firm. Instead, they can become a part of some online collaboration platform (such as, for example, NEXL) that connects hundreds or even thousands of his colleagues around the world and enables them to grow their business while remaining fully independent. And even though the biggest legacy firms are still not experiencing any significant loss of talent (mainly because lawyers today are dime-a-dozen), those who see the future clearly are putting in some serious brainpower into retaining the new generations of lawyers who are more and more informed on their future options and who might see their time at the big firm as just a useful stepping stone in their future career.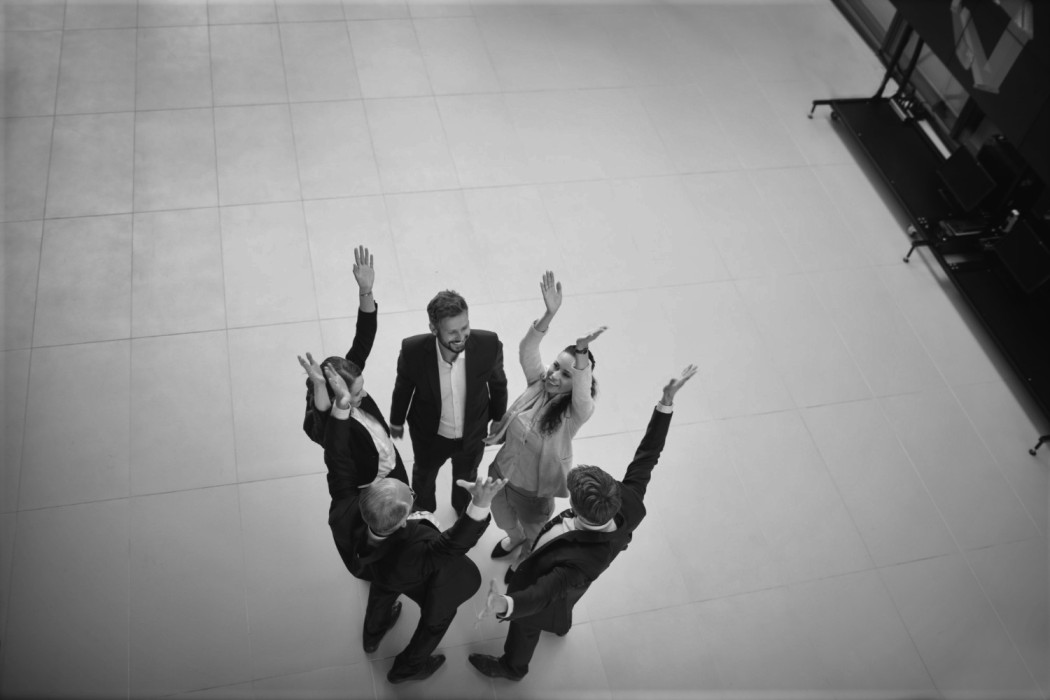 Those who are prepared to pass on the six-figure entry salaries tied to eternal 80-hour workweeks with the hope of becoming partners and millionaires in a decade or two, fully knowing that only a minority get past the gatekeepers and achieve the membership in the coveted club. Those who see benefits in other aspects of life from early on, such as independence, work-life balance, and being a part of a transparent system of income calculation, are actively seeking alternative arrangements.
An early partnership is one answer, but not THE answer, mainly because the definition of partnership and partnership structure varies between firms, sometimes so much that the term is only nominally the same. Also, there are matters of different young lawyers' training regimes, regulatory obstacles, and (not to be forgotten) the willingness of younger lawyers to become partners at the early stages of their careers. For clarity, this article uses the associate/partner naming convention, although the same can be applied to the trainee/attorney (solicitor) model more common in, e.g. European countries.
So, how does the model work? Proponents say it is basically an entrepreneurial model derived from startup culture where stock options and shared business ownership are a golden standard. That is primarily why newer firms founded by the younger generation of lawyers tend to adopt the model more easily.
In general, the idea is to entirely skip the senior associate level or give juniors ready to transition into senior associate ranks a choice between remaining a salaried associate or becoming a junior partner. So, no more 'partner track' in the traditional sense – or, at least, the track is reduced from marathon to a mid-distance level. In systems where trainees need two or three years of experience to be eligible for registration as an attorney or solicitor, that traineeship period is the track – and one can reasonably expect to either be thanked for the services or to be offered a choice.
If the firm would offer a choice, that choice should be clear and reasonably structured. If offered, the trade-offs should be easily understandable (e.g. secure, levelled salary of an associate-employee, with only essential perks and lower bonuses vs lower base salary and opportunity for much higher earnings, more perks and advancement in career for partners). Ambiguous options or unclear answers to the prospects' questions may lead to wrong choices.
Not everyone is a partner material, but, again, if the choice is offered by default, it must be formulated so that everyone's tendencies are easily reflected in each option. For example, young parents might want to remain associates for the time being as they might feel that their work-life balance will suffer less, but to make that choice, the firm needs to make it clear that they are not expected to do 12-16 hour shifts day-in, day-out. On the other hand, they might accept partnership if it allows freedom to define your own tempo and working hours (with the acceptance that less work will, most probably, result in lesser earnings).
Naturally, the type and level of partnership would depend on many factors, both internal and regulatory. The most important result should be (i) providing a young lawyer with a boost of confidence and a feeling of relevance, and (ii) installing the 'skin in the game' perception from the early stages of their career. To achieve such effects, the partnership should have the following qualities:
(i) The young partners should participate in the division of firm profits in one way or another, and their overall earnings should be partially tied to their own results and the overall firm results. Salaried partnerships, where a lawyer is a partner only by name and not by the structure of gains, would probably lessen the desired effects. Also, firms that use the lockstep system would have to adapt, as seniority is no longer the only relevant factor in calculating earnings.
(ii) The structure of earnings should be as transparent as possible. Although it is often impossible to use completely objective parameters, each young partner should be able to calculate their income with at least 80-85% precision at any moment, based on the combination of individual contribution and collective firm results. To have that system in place, appropriate data management and data access software should be available firmwide, and each lawyer should have real-time access to their book of business, revenues, profit margins, etc.
(iii) Each incentive and next stage in partner ranking should be clearly defined. Whether the firm intends to use only share distribution incentives, management privileges, or any other type of non-monetary perks, a young partner should be aware of what is there to reach for and what conditions need to be satisfied to get there. Any system where discretionary merit prevails the objective parameters is most likely doomed in advance, as it inevitably leads to accomplishing goals through social engineering instead of through objective results
(iv) Clearly defined and transparent minimums for retaining the status must also be defined. Once you are a partner, the firm should be able to expect some minimal results from you. Not meeting those results without a very reasonable excuse is a reason for demotion or even termination. Naturally, the benchmarks must be set at a reasonably expected level for each partnership rank or ownership share in the firm.
(v) Expenses and costs should also be a part of each equation. Lawyers very often tend to neglect the expense side of the equation altogether. While some firm expenses are set in value and are mostly necessary for functioning, some are closely related to individual lawyers. Those can be business expenses in a stricter sense or available perks. By providing partners with cost and expense-related benchmarks, they can balance their individual 'books' as they see fit. Some might go for a better company car in exchange for lower dividends. They can choose between cheaper or more expensive hotels, knowing it will be considered when the bottom line is drawn, etc.
Of course, there are many other possible conditions and variations to the theme, but what stands out is consistency, objectivity, and transparency. Giving young lawyers a choice based on merits and clearly defined conditions can provide them with structure, healthy ambition, and the possibility to achieve more and faster, both to their benefit and the firm's benefit. Instead of indefinite grind, they are willing and able to focus on their desired goal and level they would like to reach a particular stage of life. They are taught finances, asset management and the true value of money (or comfort). Senior levels can use that information to assess who is potentially material for the firm management role in the future.
Structure of the firm that adopts such a system is often far from the standard pyramid. Depending on the detailed structure of the model, it might be a trapezoid, square, diamond, tower, or any other geometrical shape or body. More important is that the system fits the firm character and vision of how it wants to provide legal services.
Whatever your firm's preference is – whether it is a standard lockstep system, clear seniority requirement for even considering a partnership, or a more modern approach such as described in this article, it is clear that times are changing and that new structures are slowly replacing old ones. As with everything in the legal industry and almost anything in life, it is an evolution rather than a revolution. The only constant is the change, and as long as we embrace it, the legal world will transform to the benefit of both clients and lawyers.